Typhoon Kalmaegi heads out of Philippines, cuts power, damages farms
Send a link to a friend Share
[September 15, 2014] MANILA (Reuters) - A strong typhoon was moving out of the Philippines on Monday, after plunging into darkness wide northern swathes of the country and inundating farmland, but there were no reports of lives lost, civil defense officials said.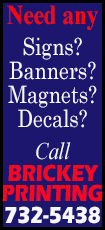 Typhoon Kalmaegi, packing winds of 120 kph (75 mph) at its center, with some gusts of up to 150 kph, was moving into the South China Sea, and was expected to leave by Monday night.

Kalmaegi, known locally as "Luis", was spotted 455 kms (283 miles) west of Laoag City in Ilocos Norte province shortly after mid-day, moving at 30 kph toward southern China.

Thousands of people who were temporarily displaced were starting to return home, said Alexander Pama, the chief of a national rescue panel, adding that no casualty had been reported.

"Some areas in the north are still without electricity, like Kalinga and Apayao provinces, but our emergency workers are working to restore power," said Pama, the executive director of the National Disaster Risk Reduction and Management Council.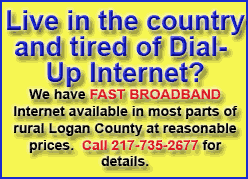 Rescue officials were also getting reports of extensive damage to rice farms, he added, but declined to give estimates.

"We are still assessing the actual damage, how many hectares were affected and how much was lost," Pama added.

About a fifth of rice output and just under a third of corn production in the northeastern province of Isabela are at risk of being damaged or destroyed by the typhoon, its governor, Faustino "Bodjie" Dy, said.Before the typhoon, the Cagayan Valley region, of which Isabela forms a part, was forecast to produce 341,540 tonnes of unhusked rice, or about a tenth of projected national output, in the July-September quarter, the national statistics body said.

Its third-quarter production of corn was projected at 520,235 tonnes, or about 22 percent of the national total.

Pama was cautious because the central government has yet to receive complete reports from the provinces, with power and communications links severed in some areas.

Landslides and flash floods forced the closure of 11 roads and three bridges in the mountainous north. Some public offices and all schools were shut closed as typhoon alerts were lowered.
Forty-three domestic flights were grounded by civil aviation authorities while the coast guard halted ferries and fishing boats from putting to sea.

"It was a miracle," Imee Marcos, daughter of former dictator Ferdinand Marcos and governor of Ilocos Norte, said in a radio interview.

"We survived a strong typhoon with minor damages. There were heavy rain and strong winds, but we have no casualty."

In the central Philippines, three people died and 113 were rescued when a domestic ferry sank on Saturday after suffering mechanical trouble six miles off San Ricardo in southern Leyte province.

Another ferry capsized in Manila Bay in strong winds and huge waves unleashed by the typhoon, but all 15 crew were rescued.

(Reporting by Manuel Mogato and Enrico dela Cruz; Editing by Clarence Fernandez)
[© 2014 Thomson Reuters. All rights reserved.]
Copyright 2014 Reuters. All rights reserved. This material may not be published, broadcast, rewritten or redistributed.