Logan County Board updated on Sugar Creek Wind Farm Project

Send a link to a friend Share
[April 22, 2016] LINCOLN - At the Logan County Board's Regular meeting on April 19, the board heard an update on the Sugar Creek Wind Farm Project. The project has had several delays since the approval of a Conditional Use Permit in 2011.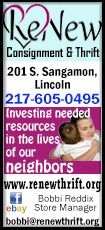 American Wind Energy Management Corp's Director of Development Stan Komperda said his company is ready for the project to move forward. It was delayed due to economic factors. Komperda said, recently the wind farm project has been sold to Apex Clean Energy.

Executive director for the Logan County Economic Development Partnership, Bill Thomas, thanked Sugar Creek for keeping the project alive and Apex for "stepping up to the plate" to move the project forward.

Apex's Senior Director of Project Development Scott Koziar said, "We are very excited" to be in Logan County and "move the project forward to completion."

Koziar said Apex is an international developer, owner, and operator of wind farms across the country. Koziar said, "Last year we installed over 100,000 megawatts of wind across the country.

Koziar said Apex has worked with several similar sized counties to set up wind farms and that Apex Clean Energy will work with representatives of Sugar Creek Wind Farm since they have already been involved with the project.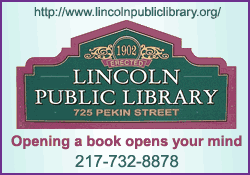 Koziar said the project is in late stages. The company has an agreement with Midcontinent Independent System Operator, Inc. (MISO), a grid operator.

Koziar said the company needs to work through the permit process again since a couple changes need to be made. One change is that the turbine previously approved is no longer being manufactured. They need to change to a turbine that is viable today.

Board member Rick Aylesworth asked if they would have to go through Zoning Board of Appeals for approval again with changing the turbines.

Logan County Zoning Officer Will D'Andrea said because of the new turbines, Apex would have to go before the ZBA for a modification of the approval. D'Andrea said it will be a limited scope of review on the type of turbine for the public hearing process.

Koziar said they will present changes to the turbine to the Zoning Board of Appeals and the County Board sometime this summer.

Hepler asked Koziar when he could foresee going to the Zoning Office for permits.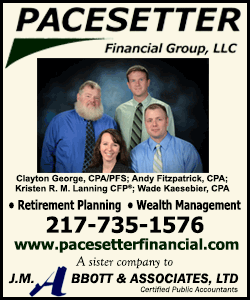 Koziar said it would likely be July or August.

Finance Chairman Chuck Ruben asked when they would get the building permits.
Koziar said the company typically gets building permits 60-90 days before they start construction. He said they would probably get the permits early next year in January or February. By October of this year, the company will finance the deal and give notice they plan to proceed with construction soon.

Koziar said his company hopes to complete the project sometime in 2017.

Board Chairman David Hepler thanked Apex for their investment in the County.

[Angela Reiners]
Past related article:
More information