CLASSIFIED ADS
---
PUBLISHER'S NOTICE
Federal and state laws prohibit employment advertisements that express a discriminatory preference on the basis of race, age, sex, color, national origin, religion, handicap, or marital status.
Lincoln Daily News will not knowingly accept advertising for employment which is in violation of these laws. Our readers are informed that employment offerings advertised are available on an equal opportunity basis.
---
Lincoln YMCA is accepting applications through May 9th for a Sports/Aquatic Director. Must have Associates Degree, diverse experience with sports, and strong management skills. Forward resume to Lincoln YMCA, 604 Broadway Street, #1, Lincoln, IL or call 217-735-3915 for more information.

Send a link to a friend
---
Head Girls' Basketball Coach needed
Applications are being accepted for a Head Girls' Basketball Coach. Basketball coaching experience preferred but not mandatory. Applicants must be qualified to coach per IESA guidelines.

Interested parties should send a letter of interest and resume to: Laura Irwin, Chester-East Lincoln School,
1300 1500th Street, Lincoln, IL 62656

Send a link to a friend
---
JOB POSITIONS AVAILABLE
CITY OF MT. PULASKI will be accepting applications for
2 Full –Time Public Works Department employees. CDL License required. Background check will be done.

Applications may be picked up and dropped off at City Hall, 113 S. Lafayette St., Mt. Pulaski, IL 62548 during regular business hours 8am -12 noon and 1pm - 4pm weekdays.
Applications may be mailed to the same address. The deadline for applications is Monday, May 2nd, 2016 by 4pm.

Send a link to a friend
---

Send a link to a friend
---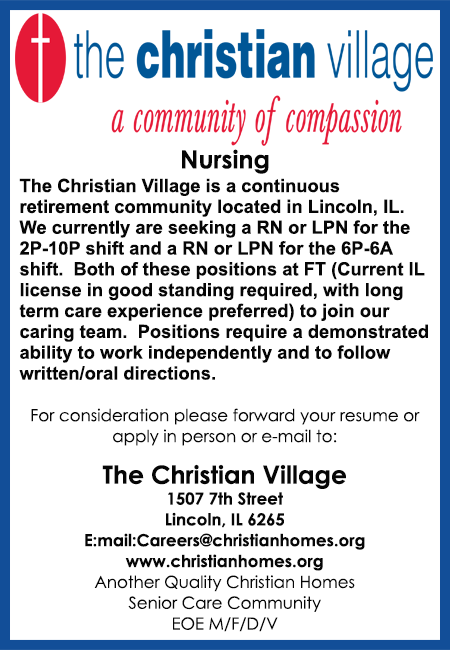 Send a link to a friend
---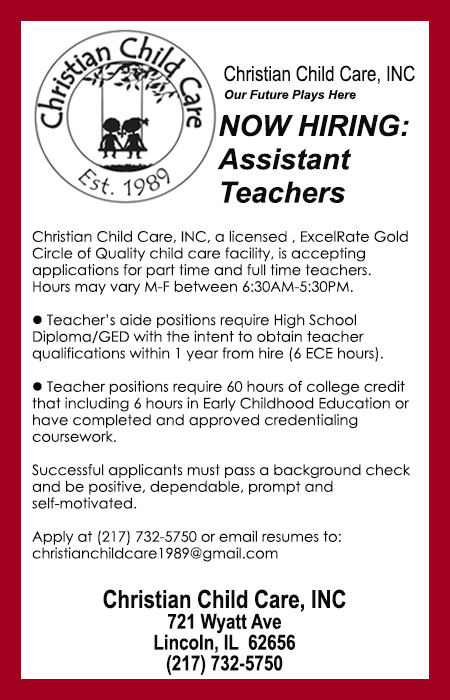 Send a link to a friend
---
Are you sincere and caring? Would you like working in a positive, enjoyable atmosphere where you can feel proud of the work you do and recognized for your efforts? If so, look no further.

We have a homey office, a wonderful patient population, an enthusiastic team, and a sincere dentist dedicated to quality care. If you are honest, dependable, caring and self-motivated, we'd love to have you join us!

Full time (32 hours a week) in Lincoln. Previous dental experience would be helpful, but a great attitude and a strong work ethic are our first priorities.

Please send a resume and a paragraph about yourself to
Lincoln Daily News Click here to attach and email resume
We look forward to meeting you!

Send a link to a friend
---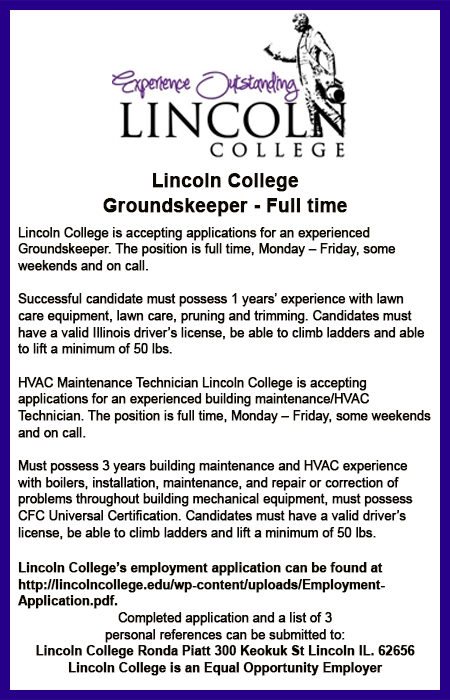 Send a link to a friend
---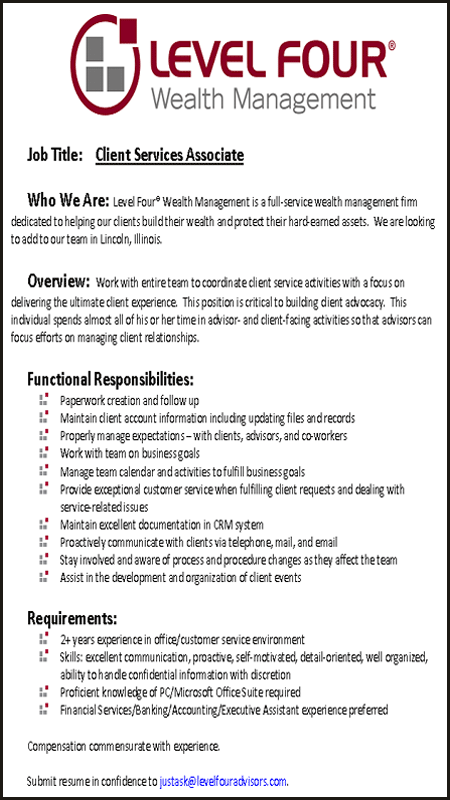 Send a link to a friend
---