Miles Craig appointed to fill Logan County Board seat until next election

Send a link to a friend Share
[January 26, 2016] LINCOLN - Native Lincolnite Miles Craig has been appointed to the District Two seat of the Logan County Board. Craig fills the spot vacated by Jan Schumacher when she moved to Missouri last fall.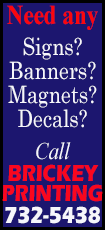 Craig was "born and raised in Lincoln." He says, "I graduated from Lincoln Community High School in 2000 and attended Lincoln College [where] I was co-valedictorian." Craig also has a bachelor's degree in Law Enforcement from Western Illinois University.

During his Law Enforcement career, Craig "worked at the Mount Pulaski Police Department before transitioning to the Logan County Sheriff's Office." Craig said after six years in the Sheriff's Office, "I had the opportunity to lateral to the Lincoln Police Department in 2011 and am currently a Sergeant at the Lincoln Police Department." He is currently pursuing a Masters in public administration at the University of Illinois at Springfield.
Craig's wife is Angela Craig and they have two children, "a three-year-old girl and an almost two-year-old boy." His parents, Ronald and Marilyn Craig, "have always been involved in our local community over the years" and his grandparents farmed in "the rural Beason area. I spent much of my youth playing on our farm."

Craig said, "One of my interests in being involved with the Logan County Board is to learn more about small government. This opportunity coincides with my continued education and I am excited about the experience. I am still getting to know all the issues and my main goal would be to provide 'good government' to the best of my ability. I look forward to meeting and speaking with members of the community to get their opinions on the issues."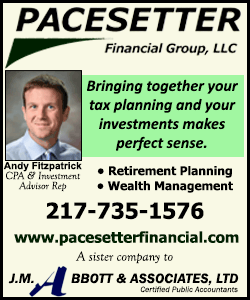 There are two candidates for the District 2 seat running in the spring primary, Janet Dahm and Casey Hoag. One of these two will be in the November election and can be expected to fill the seat come Dec. 1, 2016.

[Angela Reiners]

Related articles:

Logan County to hire new Animal Control Warden
Craig's first voting session

Logan County Board appoints Miles Craig to District 2 seat

Logan County to join suit against state for salary reimbursements; and other matters