Today, the guys will awake with the satisfaction of having spent 12 days in the mountains, hiking to altitudes that on the Illinois prairie is unheard of. They will eat their breakfast, go through their morning routines, clean up their camping site, pack their gear, and hike a total of 4.8 miles back to the base camp.

Tonight they will participate in their last organized campfire event that will include awards and recognition for certain accomplishments along the trail.

While the activities they will participate in tomorrow are not spelled out on the itinerary, they will no doubt have a few chores they need to do. They may also have an opportunity to spend time at some of the Philmont museums and the trading posts or gift shops.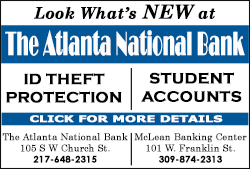 At 4:50 p.m. on Wednesday evening the 16 travelers will board an Amtrak and head back to Illinois. It is a 15 hour train ride with expectations that they will arrive back in Galesburg at approximately 12:08 p.m. on Thursday. They will load their gear in the back of the Boy Scout Bus and by mid to late afternoon, they will pull into the parking lot at the First United Methodist Church in Lincoln. No doubt they will be greeted by family members, moms, dads, siblings, wives, girlfriends, and maybe even a grandma and grandpa or two.
No doubt guys will hug their moms, but when they get home they may very well kiss their beds and pillows as those will be the long lost friends that they have not seen for a total of 16 days!

While LDN has made an effort to give readers an understanding of the trip while the guys are gone, it should be noted that the stories that have been published are very generic versions of what goes on day to day on a Philmont hike.

The boys and the leaders will each have their own personal stories to tell. They will have had experiences that were not carbon copies of the Philmont handbook. These will be stories well worth hearing, so be sure to listen when they begin to recount their great adventure.

At the camp, there are different levels of hiking trips. The hike Troop 102 has been on is the "Challenge" level. In the Philmont handbook "Challenge" is defined as follows: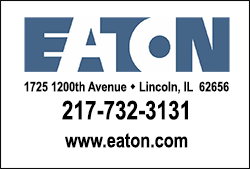 A Challenge Philmont means more than just a series of scenic mountain camps or a collection of exciting programs. It is more than just a physical challenge. It is an experience in living together and cooperating with others under sometimes difficult circumstances. It is learning to surmount the challenges of hiking and camping at high altitudes and learning to live in harmony with nature. You may get soaked to the skin in torrential downpour. You will breathe harder and faster than ever before in climbing a ridge or mountain, and after that you may even burn your supper. But you will make it, even though there will be times when you feel as if you can go no further. In conquering these challenges you will gain confidence and a belief in your ability and go on to even greater achievements. This new knowledge of yourself will inspire you to do something for your fellow man, your God, and your country. Now is the time to act! Set your goals high and resolve to achieve them. You can do it. You will be better for it and your Philmont experience will become even more meaningful. It will never really end.
During this trip the guys may have gotten blisters on their feet, cuts and scrapes on their legs and arms. They may have been sunburned and bug bit. They could have encountered rain and wind, very warm days, and pretty cold nights. They may have seen bears, or even had one try to rob their camp. They went without showers, without their cell phones and computers, and they had no contact with the outside world. But they have also hiked 66 miles, seen mountain tops, beautiful sunrises and breathtaking sunsets. They have been closer to the stars than most of us have ever been, and they will be coming home with a greater appreciation of all God has created in this great big world.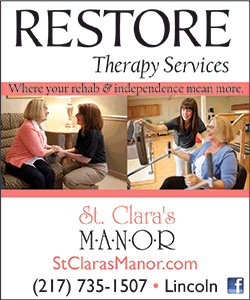 They are also going to be coming home with a great knowledge of themselves and each other. They have learned what they are made of, how smart they are and how tough. They will know more about being self-reliant, and at the same time, more about being a part of a team.

Among the questions asked to the Scouts before leaving Lincoln two weeks ago was, why? Why is taking this hike important to you personally?

Here are some of their answers:

Elijah Burton: "I am excited to experience all the scenery and hiking. I look forward to the time with my fellow scouts."

Zachary Craig: "Many scouts from our troop have gone on this adventure to Philmont prior to becoming an Eagle Scout. I'm currently a Life Scout working on my Eagle Scout and I want to check this off my Scouting bucket list."

Jack Graue: "Because my brother, my sister, and father have all done it, and it sounds like the trip of a lifetime."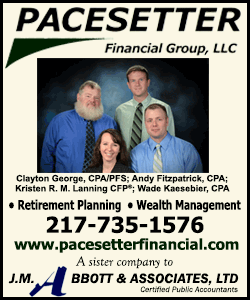 Blake Hermes: "This hike is important to me because I have always viewed it as one of the higher accomplishments of scouting, and I think that it will be a fun experience."

Carter McCraith (2nd timer): "It's a lot of fun."

Zach Smith: "Taking this hike is important to me personally because it's one of the big famous high-adventure camps, and it's probably the most well-known high-adventure camp. And you get to go to these camps probably once or twice your whole time as a Boy Scout."
William Trent: "It's going to help show what I can do without the help of computers, and how I work with people I'm not with often."
Leader David Smith: "I have known about Philmont for many years, and I did not get to go as a youth. It is a challenge that I would like to meet."

Tonight, the campfire will include entertainment and music. Among the songs the Scouts may hear and even participate in is the Philmont Hymn.

That hymn is our last YouTube video for this series. Enjoy!

https://www.youtube.com/watch?v=o45PWUrks9o

[Nila Smith]