Park district notes
Updated May 17th
From Lauren Ruckman, program coordinator

Send a link to a friend Share
[June 29, 2016] Summer Programs Brochure Available Now - Looking for fun and exciting activities to do this summer? Check out our summer programs brochure! You can view it online at lincolnparkdistrict.com or pick one up at the park district front desk or Fit Zone desk. Call 217-732-8770 for more information on any of our programs. You can sign up for all of our programs at the park district front desk.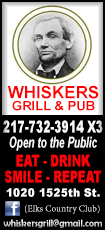 One Month Full Access Memberships

If you are a college student home for the summer or prefer to purchase a month by month membership, don't forget we offer a $30.00 Full Access membership! This pass includes circuit and strength rooms, use of the indoor walking/running track, basketball, volleyball courts (during unscheduled times), sauna, and ALL scheduled Group Fitness classes!

Hunter's Safety Course

The Hunter's Safety Course will once again be offered at the park district. The course will run Friday, June 3 from 6:00-10:00pm and Saturday, June 4 from 9:00am-3:00pm in the Lincoln Park District Ballroom. Students must attend both days to graduate and provide a valid social security number. The course is for those ages 8 & up and is free of charge. Lunch & dinner will be provided to the students. Persons completing the minimum ten hours of instruction and successfully completing the final examination will receive a State of Illinois Certificate of Competency and a graduate patch. The course is sponsored by the Logan County Chapter – Quail & Upland Game Alliance. Pre-registration is strongly required due to limited seating space. Call 217-732-8770 to register.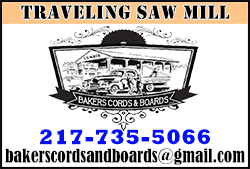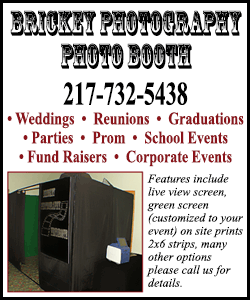 Nathan Turner Memorial Fishing Clinic & Derby

Nathan Turner, former city councilman and resident of Lincoln, was an avid fisherman and outdoorsman. He grew up attending the Park District Fishing Derby. The FREE Fishing Clinic will be held in the Lincoln Park District Railer Room on Wednesday, June 1 from 6:30-7:30pm. The clinic will explore the fundamentals and safety issues of fishing. Drawings will be held for free fishing items. The FREE Fishing Derby will be held Saturday, June 4 from 9:00am-Noon at Hickory Lane Campground in Atlanta. The derby is sponsored by the Lincoln City Police D.A.R.E. program and the family of Nathan Turner. Lunch will be provided to the fishermen, fisherwomen, and their families. Prizes will be awarded in several categories. Both the clinic and derby are for kids ages 4-15, and they need to provide their own fishing pole. Parental approval is a must and parents are encouraged to attend.

Beach Blast Summer Dance Camp

Dance coach and fitness instructor Heather Pavlik will host a Beach Blast Dance Camp for kids ages 7-12 June 20-24. Cost is $25.00 in district, $30.00 for out of district. Please register at the administrative office soon, as space is limited!