CLASSIFIED ADS
---
PUBLISHER'S NOTICE
Federal and state laws prohibit employment advertisements that express a discriminatory preference on the basis of race, age, sex, color, national origin, religion, handicap, or marital status.
Lincoln Daily News will not knowingly accept advertising for employment which is in violation of these laws. Our readers are informed that employment offerings advertised are available on an equal opportunity basis.
---

Send a link to a friend
---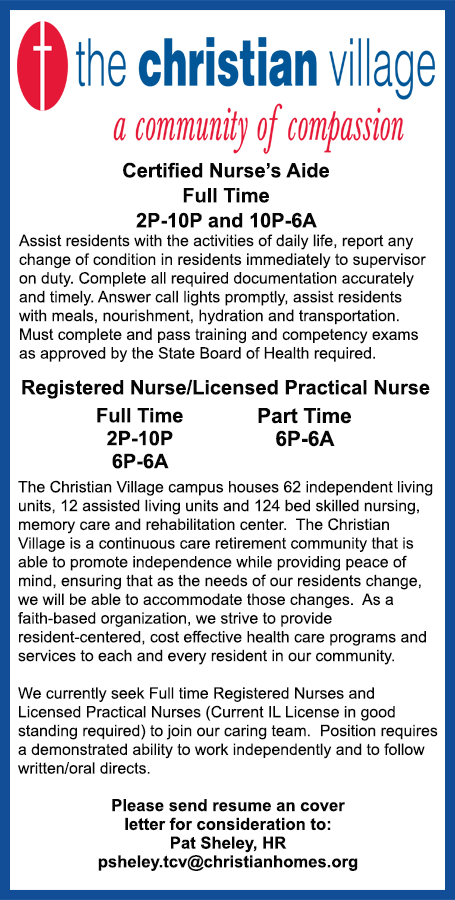 Send a link to a friend
---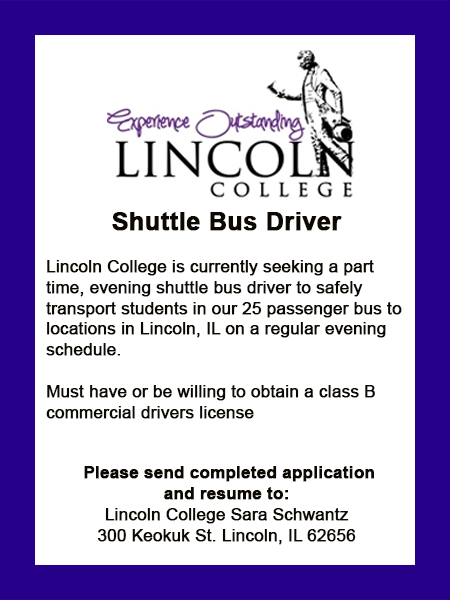 Send a link to a friend
---
Lincoln Area YMCA has a position open from 2:45 – 6 pm (M-F) for the After School Program through the end of the current school year.

Must have work experience with children and some college is preferred.

Apply at 604 Broadway St.,
call 735-3915 or
download an application at www.lincolnymca.org.

Send a link to a friend
---
Administrative Director – United Way of Logan County
Part Time
Looking to make a difference in the community? The Board of Directors of the Logan County United Way has an immediate opening for the position of Director of the local United Way of Logan County. This is a part time position, requiring approximately an average of twenty hours per week.

The Director of the United Way of Logan County leads the activities of the local office and campaign through organizational leadership, financial management, and resource development; and drives community visibility of the United Way, its mission, vision and purpose.

Job Duties include acting as the contact for the local United Way Office for inquiries by and communication with community members, local non-profit agencies, partner agencies and members, and the National United Way organization. The Director will maintain accurate financial records, organize materials for meetings of the Board of Directors, orient new members of the Board, maintain social media accounts, and lead annual campaign activities and contacts.

Applicants must possess a high school diploma or equivalency; however, post-secondary education is preferred. Proficiency in Microsoft Office programs is required. Familiarity with the United Way Organization, Logan County businesses, and the local community is a plus, as is prior experience in fund raising and campaign management.

A complete job description is available at UnitedWayofLoganCounty@gmail.com or United Way of Logan County, Attn: Search Committee, P.O. Box 684, Lincoln IL 62656 Applicants should submit a resume to either the above e-mail or physical address.

Send a link to a friend
---
Hiring for all kitchen positions!
The Guzzardo's Italian Restaurant is looking for
individuals to fill all kitchen positions.
We are located at 509 Pulaski St., Lincoln
Apply in person after 4pm. No phone calls please.

Send a link to a friend
---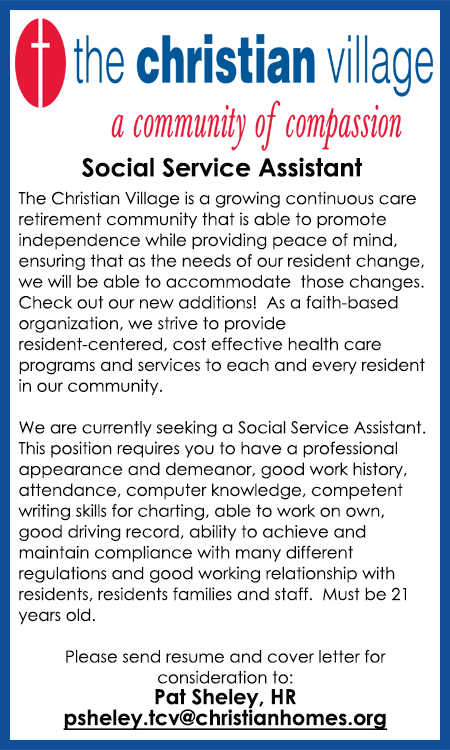 Send a link to a friend
---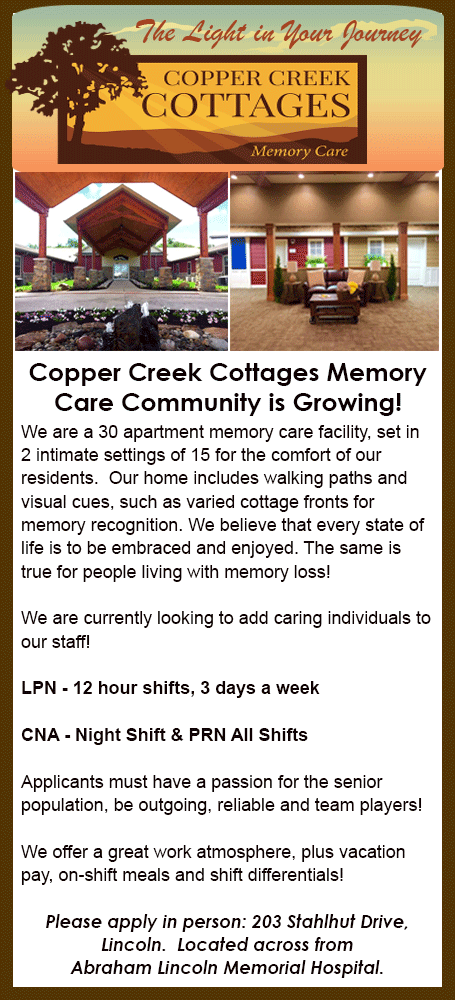 Send a link to a friend
---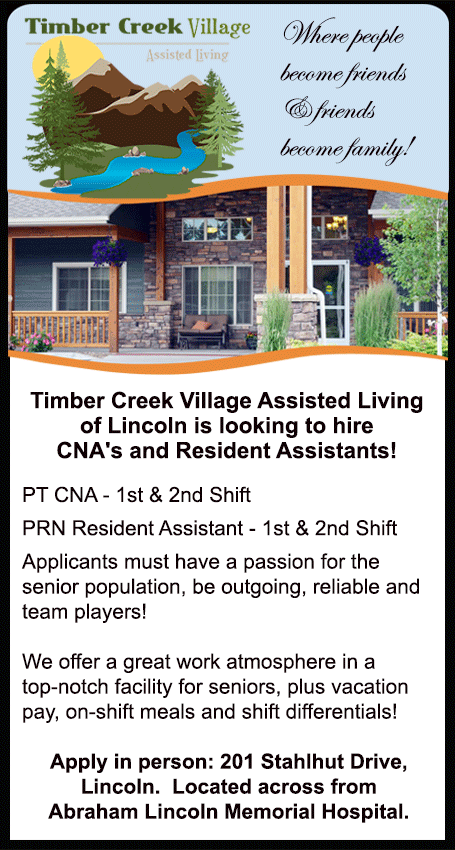 Send a link to a friend
---