Rodriguez for Congress campaign
Biofuels
Send a link to a friend Share
[October 07, 2016] Next-Generation Biofuels Can Benefit Central Illinois Communities According to Rodriguez - The rise of the biofuels industry has been advantageous to economic development within the rural and agricultural communities of Central Illinois, and prudent policy considerations can ensure that this partnership remains mutually beneficial for the next generation and beyond.
Special consideration must be made for the independent and smaller farms that engage within the biofuels sector since the ability to read changing market signals is one of the most challenging aspects of an industry that still remains fraught with uncertainty. The difficulty of making the right choices when determining how many acres to plant in corn and how many to plant in beans can become a make-or-break decision for those farmers who are operating close to the margins. Basing such assumptions upon anticipated commodities prices and wildly-erratic oil futures is challenging enough, but this becomes all the more difficult when governmental targets shift as a result of Renewable Fuel Standard and smaller producers often find themselves operating in the dark when making intended acreage decisions.
By and large the biofuels industry has aided development in the agricultural sector while not hindering the capacity of Illinois farmers to produce feed and foodstuffs. The nationís 2015 corn harvest, the third-largest ever, produced a total of 13.6 billion bushels and demonstrated that the U.S. has the capacity to produce sufficient amounts of fuel, feed, and food from this bounty. Significant in this consideration is the marketing of residual co-products for feed and other purposes once ethanol and biodiesel have been extracted from the initial biomass. Accordingly, we have not faced the food vs. fuel dilemma that many had predicted in the early years of the biofuels sector.
It is important that we begin to plan for and invest in the changes that will be necessary for the next generation of biofuel development, and doing so now can position Central Illinois farms and rural communities to prosper from the continued growth of this economic sector. The advent of celluloid ethanol from biomass is one of the most promising aspects to consider. The use of corn stover, straw, or other harvest residue can provide additional material that can be converted into biofuel. Additionally, farmers might be encouraged to plant switchgrass in marginal lands that also can be used for this purpose while not diminishing acreage going into corn production. This approach has been used effectively in Brazil and other nations that have encouraged innovation in their expanding next-generation biofuels sectors. In addition, there are small communities around the U.S. that have obtained federal grant money to develop local initiatives in which yard waste is converted into biofuel. We may find innovative communities in Central Illinois that would be willing to pilot such an initiative to foster further local economic development.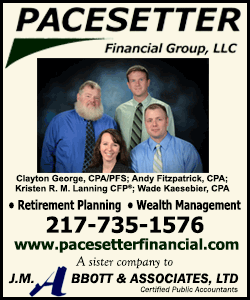 Planning ahead for the next generation of biofuels production must also include consideration of expanding U.S. exports within this sector, and much of this could be targeted to hemispheric markets where the potential for development is great. This would require the reduction of trade barriers that are in place. We must also consider the gradual reduction of subsidies within the biofuels sector, but this must be pegged to greater expansion of real opportunities for both suppliers and producers within this industry. Expanding markets can provide great benefits for all parties concerned.

Although the expansion of the biofuels sector would ideally work best if left to market forces alone, the strained relationship that exists between the biofuels industry and the petroleum industry makes continued regulation necessary for the time being. In addition, some federal oversight is needed to guarantee national security and food security concerns as well as environmental quality issues related to the production and distribution of biofuels products. The U.S. Congress must support pro-growth policies that can aid the development of next-generation biofuels while at the same time guaranteeing that sustainability is one of the guiding principles that directs this development.
[Text from file received]
Past related articles