CLASSIFIED ADS
---
---
---
---
---
---
---
---
---
---
---
---
PUBLISHER'S NOTICE
Federal and state laws prohibit employment advertisements that express a discriminatory preference on the basis of race, age, sex, color, national origin, religion, handicap, or marital status.
Lincoln Daily News will not knowingly accept advertising for employment which is in violation of these laws. Our readers are informed that employment offerings advertised are available on an equal opportunity basis.
---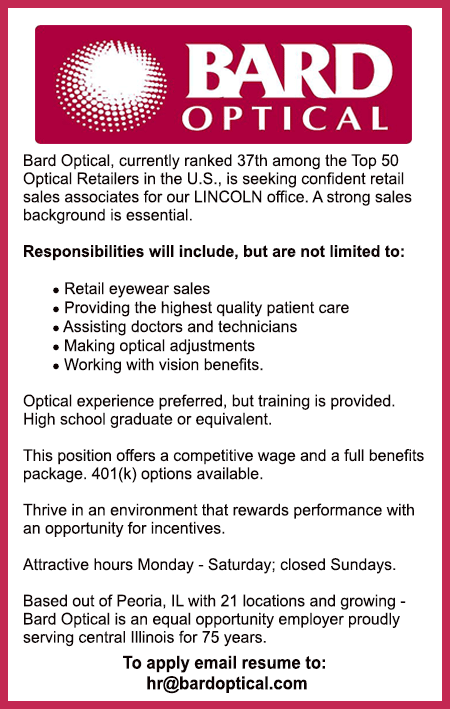 Send a link to a friend
---
Credit Analyst needed
State Bank of Lincoln is a locally owned $350 million bank located in Lincoln, Illinois. It is the leading financial institution in Logan County and one of the top performing banks in the State of Illinois. Currently we are seeking to fill a Credit Analyst position within our commercial/installment lending department. Lending experience and SBA experience preferred.
Requires a Bachelors Degree in finance, accounting, or related field. Strong analytical, communication and computer skills required. Formal credit training and prior credit analyst experience would be a plus. We will offer an extremely competitive compensation program and excellent benefits.
For full consideration submit a resume, cover letter, salary history and references to David Irwin, Vice President, State Bank of Lincoln, P.O. Box 529, Lincoln, Illinois 62656, or e-mail to dirwin@sblincoln.com EOE, Member FDIC

Send a link to a friend
---

Send a link to a friend
---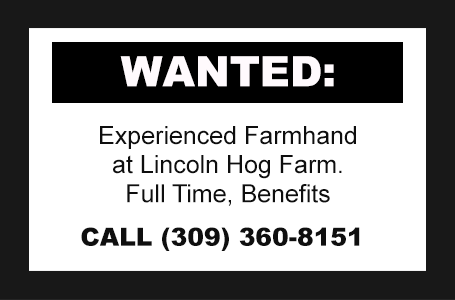 Send a link to a friend
---