BREAKING NEWS: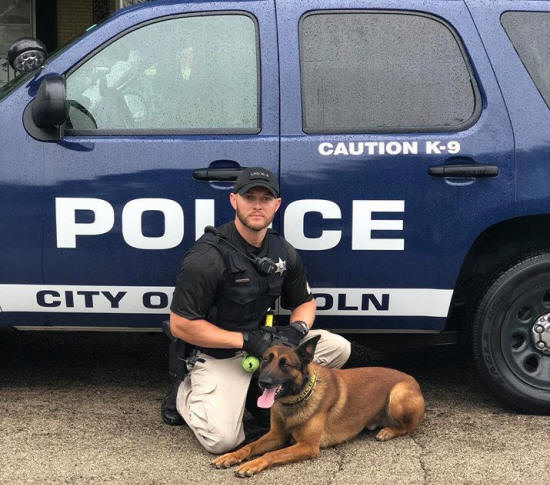 Suspect is in custody!
We have had many worried citizens this morning due to the large amount of police presence in the Starkey Acres neighborhood. We would like to thank the citizens of Lincoln for all the tips and phone calls. Your tips allowed us to capture the fleeing suspect. Thanks to the Logan County Sheriff's Office, Lincoln Fire, Logan Dispatch, Ameren and of course K9 Ace for all the help.
Starkey Acres is part of north central Lincoln.
[Announcement made on Facebook/LDN]
---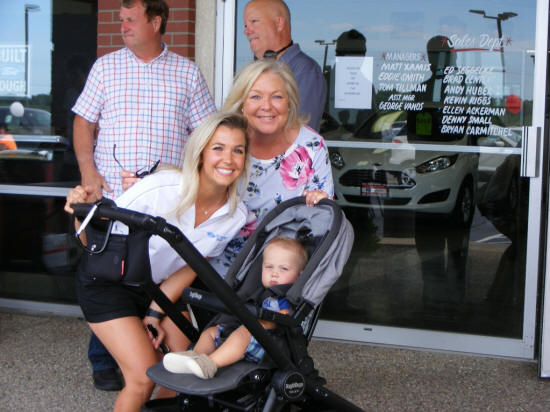 On Wednesday evening the Xamis Ford Lincoln dealership in Lincoln celebrated its 29th year with an evening of food and fun for its staff and customers. Jim and Cathy Xamis purchased the dealership in 1989 from Tom Ashley and have been an integral part of our community ever since.

For the Xamis's the dealership has always been a real family affair with daughter Christine starring in television commercials for the dealership, sometimes alongside her brother Matt when they were younger. Today, Christina and Matt are both involved with the dealership and with the family ever growing, it appears that a third generation Xamis is waiting in the wings.

Wednesday evening, those three generations were well represented as Cathy and Christina with her son Nicholas caught in a shot at the party.

In addition to the Xamis family, there were plenty of folks on hand Wednesday evening. Many were enjoying the brats and fresh corn on the cob being served up. The youngsters had a blast playing in the inflatable that was set up in the parking lot, and the snow cones were also very popular.

Photo by Roy Logan (Click on image for larger version)