During this season of giving, you can find many ways to help others in need, especially through local charities or churches.

One suggestion in the article "20 Ways to Give Back This Christmas" is to "Ask around in your community, work, or church to see if there is a family with a particular need that you might fulfill. Perhaps there's an elderly woman who just needs help keeping her driveway shoveled this year. Perhaps it's a family who otherwise won't have groceries this month. Whether it's things or service, there is bound to be someone near you who could use some help, and there is bound to be some way you can help them."

Check with a local church or organization to see if there are some families who are in financial straits and unable to provide much for Christmas, then "adopt" the family by providing food, gifts, and other basic needs they may have during the holidays. It can even be done anonymously. Either way, it will likely make an impact.

Audrey McClelland in her blog on "25 Ways to Spread Cheer and Give Back During the Holiday Season" says, "During the holidays there's always requests for coats and gloves and hats." You can donate these items to a local church, school, or organization such as Community Action to be distributed to those in need.

Donating hats, coats, and gloves, as well as thermal underwear or blankets to homeless shelters in the nearby cities like Peoria, Springfield, and Bloomington would help shelters supply needs. The shelters are also likely to have need for year-round supplies like paper products and toiletries, especially at the holidays.

Consider making up a blessing bag with personal hygiene items and a few snacks to hand out to those in need.

Put together a bag with a couple outfits, sippy cups or bottles, and diapers, which the local organization Fostering Grace can give to the Center for Youth and Family Solutions for new foster parents.

Choose a name from an Angel Tree and have the family help pick out gifts the child has requested.

Donate toys to the "Toys for Tots" foundation, which helps children who have been abused.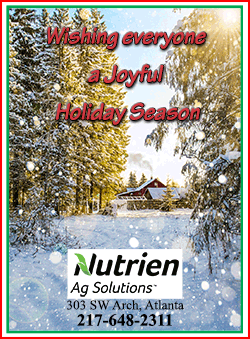 Pack a shoebox full of gifts for children that Operation Christmas Child will distribute all over the world who otherwise might not get any gifts.

Put together a care package to send to a soldier who might not get to be with family at the holidays filled with holiday treats and other items the soldier might not have access to overseas.


If you are a pet lover consider taking homemade dog biscuits, cat and dog food, pet toys, or blankets to the Humane Society or Logan County Animal Shelter. These donations along with monetary gifts help provide care for the animals.

Give blood if you are eligible. There is more need at the holidays and your donation might help save a life.

For families looking for volunteer opportunities, there are various ways to serve.
Sign up to ring the bell for the Salvation Army Red Kettle campaign. The money raised through this campaign helps the Salvation Army assist many people during the holidays and beyond.

Volunteer at the local food pantry. Donating food, money, or paper products is appreciated, but food pantries also need volunteers to pick up, store, organize, and stock the shelves.
Sometimes the way to help others is through simply giving of your time. One way to give your time at the holidays is to visit lonely people. The whole family can visit a neighbor or family member who lives alone and ask about ways you might help them.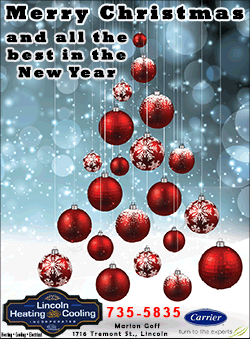 There are numerous concerts, pageants, and holiday celebrations in the schools, churches, and senior centers. Joining in large festivities is a great way to enhance your Christmas spirit, and taking some less involved person as your guest can be a great gift.

Families could also visit a local nursing home and bring some extra cheer to the lives of lonely residents by singing carols, playing games, or doing puzzles with the residents.

You may also know someone facing their first Christmas without a recently deceased love one, so you could visit that person and share tears as the departed one is remembered, discussing how the deceased appreciated Christmas. Ask if there will be any special remembrance of this person at Christmas. You may even offer to help put up decorations as grieving people may not be inclined to decorate.

It is easy to become wrapped up in the busyness and stress of the holidays but finding ways to help those in need during the holiday season can bring them cheer and will often brighten your holiday at the same time.
Center for Youth and Family Solutions
2100 W. Fifth Street Lincoln
(217) 732-3771

Toys for Tots https://lincolnil.toysfortots. org/local-coordinator-sites/lco-sites/default.aspx
Toy Distribution Date December 14,2018

Operation Christmas Child | Shoebox Ministry - Samaritan's Purse https://www.samaritans purse.org/what-we-do/operation-christmas-child/