Twelve reasons to alter your plans and attend the 2019 Logan County Fair
Send a link to a friend Share
[July 29, 2019] Besides the fact that the Logan County Fair is THE social event of the year, the place to see and be seen, there are a host of reasons to attend this year's fair. The fair organizers have packed this year's fair with unique events, once in a lifetime opportunities, and just plain fun. There is something for everyone!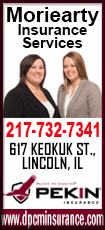 Top on the list this year is that the weather should be just great. Temperatures predicted in the 80's, no sign of high winds, tornadoes, hail or other threats (unlike other prior years) make it just awesome to come out and enjoy the food, the fairgrounds, and the entertainment.

Here are twelve reasons to come out:

1. The carnival has come to town! A wide variety of rides and attractions to spark romance, excitement and entertainment and liven up your life at prices you can afford. July 28 through August 4 in the midway at the Logan County Fair.

2. SEE THEM RUN at the Logan County Fair track. Harness racing scheduled on July 28, 29 and 30. While they strut their stuff you can relax in the shade of the grandstands and watch the big ones run.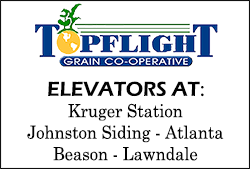 3. Are you competitive and fit? Enter the Hay Bale Bucking contest on Wednesday, July 31 at the Grandstands. Two person teams compete to see who is the fastest at bucking bales, with a cash prize yet to be determined. Sign up on Tuesday at the fair office (an entry fee is required). Come on, you know you'll win!

At 7 p.m. Wednesday, rising country singer Eric Burgett who hales from Latham will treat fairgoers to a free concert. The event will take place in back of the KoC Beer Barn.

4. Bring the kids for "Kid's Day, Kid's Way" on Thursday, August 1 starting at 10 a.m. and running till noon. Activities for children of all sizes at the Green Door building.

5. It's Tractor Pull night on Thursday at 6:30 p.m. at the Logan County Fair in the Grandstands. Watch the powerful, the awesome, the magnificent compete at this annual event.

6. It's Senior Day on Friday August second (2nd) at the Logan County Fair at the Green Door Building! Starting at 1 p.m. there will be FREE bingo and prizes, and Elvis (Yes, Elvis) will be in the building from 4-4:45 p.m. FREE admission and parking for seniors 65 and older until 5 p.m.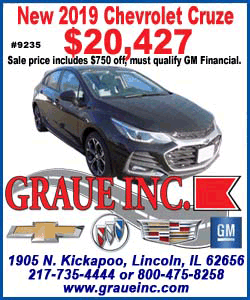 7. It's Country Dance Night on Friday August 2nd from 6-7 p.m at the Lincoln Stage. Join in to learn a few dance steps from Chauntea Mason with dancing and music until 9 p.m. Free for all ages. What could be more fun than that?

8. Nothing like this has ever graced the stage before at the Logan County Fair: Illinois Got Talent Competition on Friday night August 2nd, starting at 6:30 p.m., come rain or shine. Non professional artists and bands from all over Illinois come together to compete and progress to the next level of competition. Cash awards for solo acts and band/groups will be awarded. Send your information including name, age, band/artist name, your location, your social media contact and setup time required to GOTTALENT ILLINOIS@GMAIL.COM to register. A first place prize of $500 will be awarded. Email GOTTALENTILLINOIS @GMAIL.COM to have your questions and concerns answered.

9. Friday is stacking up to be the most fun filled day at the Logan County Fair because the RODEO has come to town! Team Roping, Steer Wrestling, Tie-Down roping, Bull Riding, Bareback Riding, and even Cowgirl Barrel Racing and Breakaway Roping will be among the events at this Rodeo. The action starts at 7:30 p.m. in the grandstands. An entry fee is required, but the fun and excitement will be well worth the price of admission!

10. Saturday, a little laid back, but probably some really HOT-STUFF at the Logan County Fair with the 2019 Doug DeMay Memorial CHILI COOK-0FF in the K of C Pavilion. Setup starts at 8 a.m., and judging at noon.

11. A top competition on Saturday, August 3 at the Logan County Fair is the My Favorite Pie Contest with pies auctioned off at the Chili Cook-off. Contact the fair office for the time and place. HEY, WHO DOESN'T LIKE PIE?

12. And topping the list on Saturday, August 3, the main entertainment on the main stage is LOCASH with special guest Jason Pritchett. Be there or be square!

[LDN]