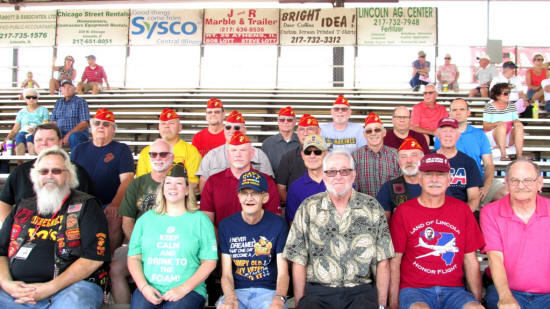 As in many years past, a group of Logan County veterans got together in the Logan County Fair grandstands for the annual Interveteran group picture on Sunday afternoon. Veterans from all branches of the United States military were invited. The event launches the opening of the Logan County Fair. To the veterans: We thank you for your service!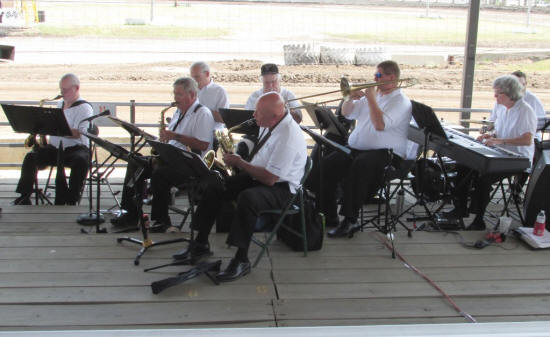 The band struck up the tune starting at 12:30 p.m. Members of the 'Chapter 11 Big Band' played classic and patriotic tunes to get attendees in the mood.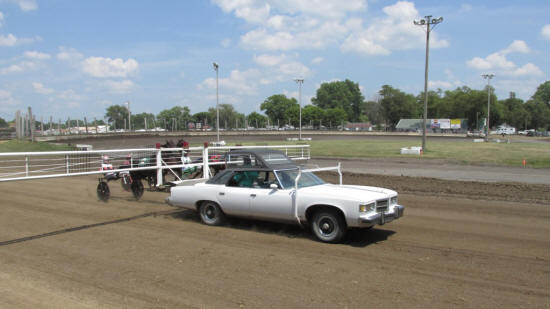 And, at 1:30 p.m. the horses flew around the track for the Down State Classic Harness Racing, kicking off three days of harness racing held at 1:30 p.m. at the Logan County Fair.
Photos by Derek Hurley (Click on Image to enlarge)