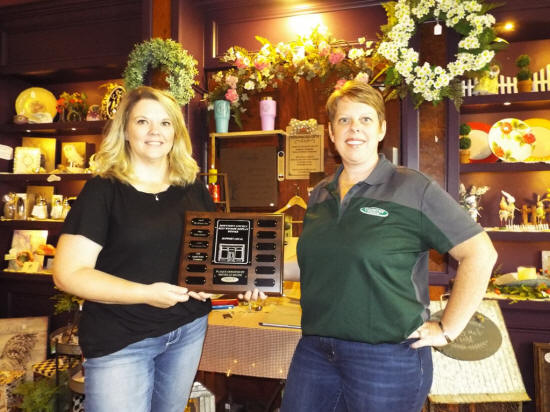 The July winner of the Downtown Window Contest in Lincoln was Kathie Williams at Small Town Creations. In August, Michelle Bauer, sponsor of the contest, presented Williams with her traveling plaque. Williams will have the plaque on display in her shop until it is presented to the August winner.

Along with the plaque, Bauer also sponsors a $10 gift card to be given to a voting shopper at the winning store. The July winner and shopper at Small Town Creations is Jean Boyer.

Small Town Creations received a whopping 134 votes to win the July contest.
Photo by Nila Smith (Click on Image to enlarge)