CLASSIFIED ADS
---
---
---
---
---
---
---
---
---
---
---
---
PUBLISHER'S NOTICE
Federal and state laws prohibit employment advertisements that express a discriminatory preference on the basis of race, age, sex, color, national origin, religion, handicap, or marital status.
Lincoln Daily News will not knowingly accept advertising for employment which is in violation of these laws. Our readers are informed that employment offerings advertised are available on an equal opportunity basis.
---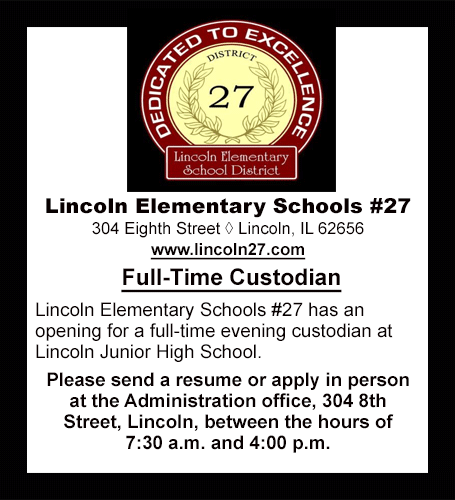 Send a link to a friend
---

Send a link to a friend
---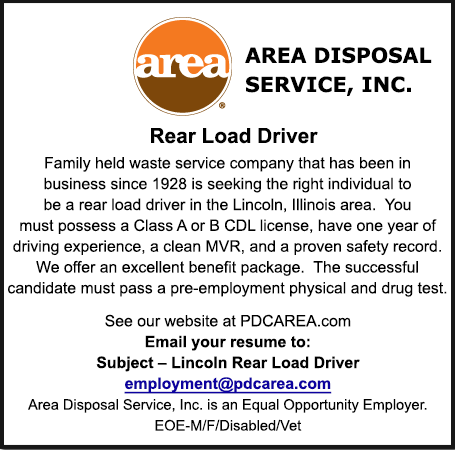 Send a link to a friend
---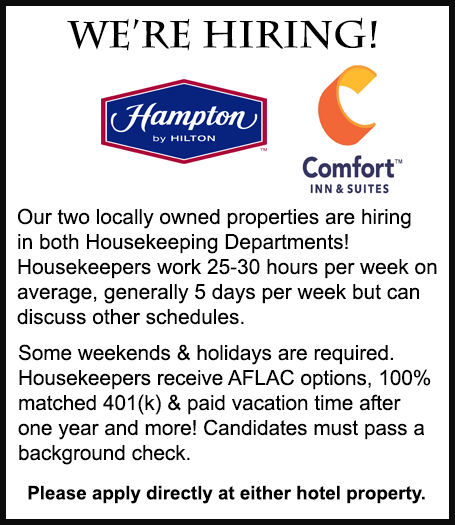 Send a link to a friend
---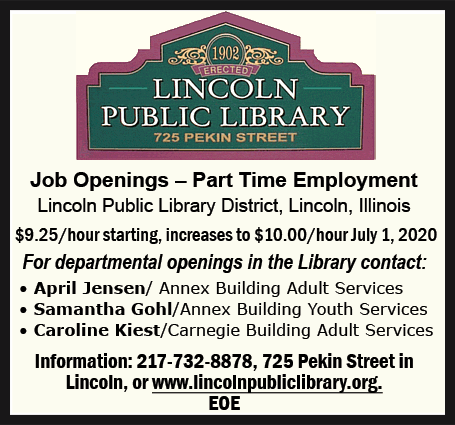 Send a link to a friend
---

Send a link to a friend
---
ROAD MAINTENANCE CREW
The Logan County Highway Department is accepting applications for a road maintenance position. Duties will include equipment operation and general labor needed to keep the County Highway system in good repair.
Applicants must be trustworthy and self-motivated. Successful candidates will have good communications skills and be able to work limited supervision.
Applicants should have a background in construction and experience working with others to accomplish assigned tasks.
Preferred experience includes the operation of tandem axle trucks and construction equipment including backhoes, motorgraders, and chipspreaders. Experience with truck-mounted snowplows is also preferred.
Applicants should be familiar with preventative maintenance procedures of trucks and equipment. Class B CDL with air brake endorsement is required. Residence in Logan County is required. E.O.E.
Applications and full job descriptions are available at 529 S. McLean Street, Lincoln, Illinois. (217) 732-3059

Send a link to a friend
---

Send a link to a friend
---