Lincoln Daily News
welcomes letters of appreciation, information and opinion on matters pertaining to the community.
As a community we need to be able to talk openly about matters that affect the quality of our lives. The most effective and least offensive manner to get your point across is to stick to the issue and refrain from commenting on another person's opinion. Letters that deviate from focusing on the issue may be rejected or edited and marked as such.
You may also send your letters by email to ldneditor@lincolndailynews.com
or by U.S. postal mail:
Letters to the Editor
Lincoln Daily News
601 Keokuk St.
Lincoln, IL 62656
Letters must include the writer's name, telephone number, and postal address or email address (we will not publish address or phone number information). Lincoln Daily News reserves the right to edit letters to reduce their size or to correct obvious errors. Lincoln Daily News reserves the right to reject any letter for any reason. Lincoln Daily News will publish as many acceptable letters as space allows.
To the editor:

Why is this impeachment process important? Any president must be held accountable. I think most people agree with that statement. Our personal filters (party, policy, etc) impact how we view these particular proceedings.

Putting on blinders would be helpful as, unfortunately, what is acceptable depends on who is doing it. If President Obama refused to allow any investigation of his administrationís conduct, you might blow a gasket. When President Clinton lied about his personal life, you might have believed he deserved to be removed from office.

So pretend an unnamed president, refuses to provide documents for ANY investigation conducted by congress. Congress is constitutionally equal to the president as is the judicial branch. Iím sure you believed the 7 years and $70 million spent investigating Bill Clinton would have saved us a ton of money if heíd simply refused to be interviewed or provide any records.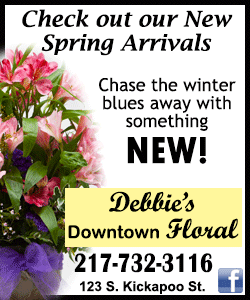 Similarly, pretend that an unnamed president asks foreign governments to investigate personal or political enemies or to guarantee business profits. In doing so, they are free to utilize any branch of government or government funds to ensure that nation goes along with the request. While youíre at it, pretend the unnamed president asks this favor which benefits a nation we have been trying to contain for decades. Preferably, one that previously interfered with our election or national security.

All future presidents are now free to refuse to cooperate with any coequal branch of government, including the courts. All future presidents are now free to utilize the full faith and credit of our nation to pursue their personal interests.

This is why this is important.

Sincerely

Jane Ryan