When big dog meets little dog; the pup is Kashmir and the big'un, Waylon. Both dogs are herding or cattle dogs, and while right now they are different sizes, when the puppy grows up they will be about the same size with Kashmir possibly outweighing Waylon by a few pounds. The dogs belong to Teresa Riggons and were named the winners of the Cutest/Most Cuddly category of the Lincoln Daily News Animals Stories Pet Contest.

What is cuter than when the new puppy comes to live with the family and encounters the "big dog" in the family? Seeing the two checking each other out evokes a smile, even a chuckle.

Thanks to Teresa for sharing and congratulations to Kashmir and Waylon for being our "top dogs" in the Cutest/Mostly Cuddly category.
There were 50 entries in this category, and all of them are wonderful. Be sure to check them all out. And be warned; you'll see not just dogs and cats in this category but also some beautiful birds, and even a horse!
Photo from Animals Stories Magazine
[click on picture for larger image]
---
The Mount Pulaski Community Unit School District 23 Board of Education recently announced that it has hired Danielle Lora to fill the position of Grade School Principal. She replaces Gene Newton, who will retire this year.

Lora will take on her new position effective July 1, 2020.
Photo provided by Mount Pulaski CUSD 23
[click on picture for larger image]
Local
Weather

| | |
| --- | --- |
| | Opinions & editorials |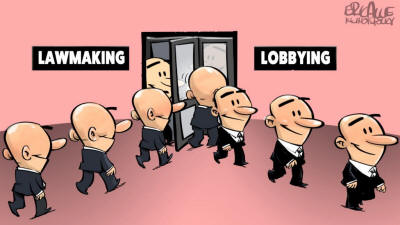 Eric Allie - Illinois Policy Institute [click for larger image]
---
Upcoming
Civic Events
click on buttons for
additional information











---
CLASSIFIED ADS

Auctions

(5 Ads)
(6 Ads)


Employment
(6 Ads)

Garage Sales
(--)

Legal Notices
(--)

(--)


Misc. for Sale
(1 Ad)

Pets/Animals
(--)


(5 Ads)
(4 Ads)

Services
(1 Ad)

Businesses & Franchises for Sale
(--)
| | |
| --- | --- |
| A collection of LDN's finest periodical projects | |
Contact Us:

Lincoln Daily News

601 Keokuk St.

Lincoln, IL 62656

News:
217-737-3613
ldneditor@lincolndailynews.com

Advertising:
217-737-7418
ads@lincolndailynews.com

Locally owned and operated since 2000. LDN is an independent news organization and is not associated with any other local, national or international news organizations.

All rights reserved. Copyright 2020, Lincoln Daily News