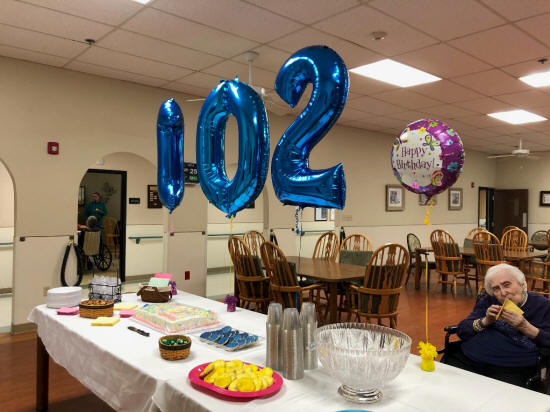 Helen Henrichsmeyer and Doris Eckert celebrate 102 years with parties at Vonderleith Living Center
Send a link to a friend Share
[January 28, 2020] Two local residents of Vonderleith Living Center in Mount Pulaski celebrated their 102nd birthdays over the weekend with cake, ice cream, cookies, punch, balloons, you name it, it was a party.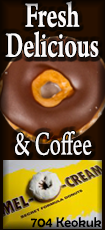 The festivities kicked off on Friday with a party for Helen Henrichsmeyer and concluded on Saturday with an afternoon open house for Doris Eckert.

Both women share the same birthday, which was Saturday, January 25th.

Henrichsmeyer even commented, "I think this is the biggest party I have ever had," as she gazed around the room smiling at the 20 plus residents in attendance.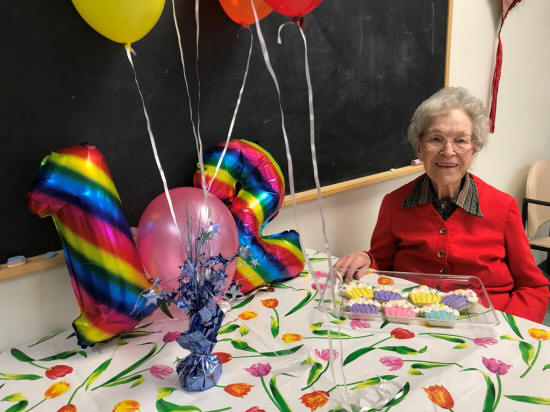 At 102 years old, Henrichsmeyer still loves to fold towels daily at the nursing home. She does the folding in the morning and afternoon, standing over a table, as noted by her fellow residents. She uses a walker all by herself, too. She also loves to play Bingo and Pokeno.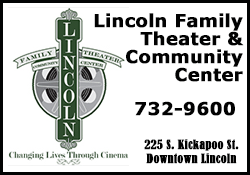 Henrichsmeyer was married to her husband Oscar and they had two children together, Irene and Larry. She enjoyed being a housewife in rural Mount Pulaski.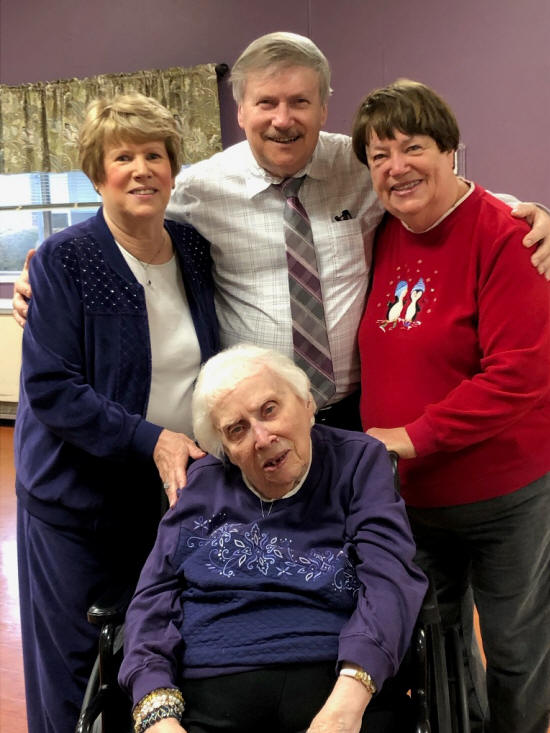 Eckert was a teacher in New Holland before she married Stanley Eckert of Eckert's Meat Market fame in Lincoln. Eckert enjoyed being a homemaker and raising three children, Rita, Nancy and Bob. She also has several grandchildren and great-grandchildren. These days Eckert really enjoys ice cream at every meal. She also used to enjoy reading, puzzles and cooking. These days she is happiest being with her family.

Happy Birthday, Helen and Doris!

[Teena Lowery]