Logan County Board approves 18 applications for Downstate Small Business Stabilization Program

Send a link to a friend Share
[June 25, 2020] On Thursday, April 30, the Logan County Board approved applications for 18 area businesses for Downstate Small Business Stabilization Program.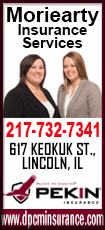 The Illinois Department of Commerce and Economic Opportunity website says: "With the outbreak of the Covid-19 virus and its detrimental impact on small businesses, the state is invoking its option to adjust Community Development Block Grant allocations to address specific needs to benefit Illinois' non-entitlement communities in case of unforeseen circumstances. $20 million will be available for this program."

The Downstate Small Business Stabilization component has been established to provide working capital funds to community's businesses economically impacted by the Covid-19 virus."

This component of the program "makes funds available for 60 days of verifiable working capital up to a grant ceiling of $25,000 and is available for businesses that employ 50 people or less. Number of employees includes the business owner(s).

These funds may be used to assist private for-profit small retail and service businesses, or businesses considered non-essential by the Governor's Executive Order without the ability for employees to work remotely.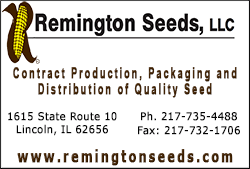 Lincoln Daily News ran the press release sent out to media letting businesses know about the program.

The businesses had to apply for these grants through a unit of local government. Logan County was chosen with finance chairman Chuck Ruben coordinating.

The Greater Peoria Economic Development Council partnered with local governments to create an on-line platform for interested businesses to complete and submit applications. Applications were submitted through a portal at www.gpcovid.com. The County Board acted as the lead agency for Logan County and grantee for the program.
The 18 businesses that applied for grants to assist with expenses are as follows:

1. Metaxia Enterprises, Inc. - $25,000 for payroll and overhead expenses;

2. Logan Lanes - $25,000 for payroll and overhead expenses;
3. The Old Brickyard Grill and Pub - $25,000 for payroll and overhead expenses;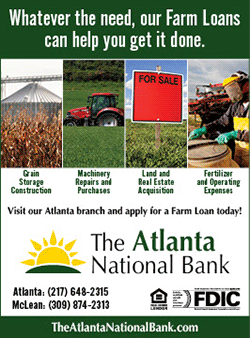 4. Board Enterprises, Inc. - $25,000 for payroll and overhead expenses;

5. Picture This Photography - $25,000 for payroll and overhead expenses;

6. Visual Ink Productions - $25,000 for business expenses;

7. Alley-Bi Saloon, Inc. - $25,000 for payroll and overhead expenses;

8. Unique Images - $8,000 for payroll and overhead expenses;

9. Four Corners Lube - $25,000 for payroll and overhead expenses;

10. Stag-R-Inn, LLC - $20,000 for payroll and overhead expenses;

11. Chad C. Batson dba Stuffed Aria Pizza - $25,000 for payroll and overhead expenses;

12. Blades Hair and Nail Salon - $25,000 for payroll and overhead expenses;

13. Lincoln Banquet Center - $15,000 for payroll and overhead expenses;

14. Krishan hotels Inc. dba hotel Lincoln Inn - $25,000 for payroll and operating expenses;

15. Wurth Brothers Inc. - $25,000 for payroll and overhead expenses;

16. Fabulous Hair Styles - $5,000 for payroll and overhead expenses payroll and overhead expenses;

17. Apple Food Mart - $25,000 for payroll and overhead expenses;

18. Rio Grande - $25,000 for payroll and overhead expenses.

As a local unit of government, the Logan County Board is acting as the agency submitting these applications. Once grant applications are approved at the next level and the funds released, funds will be passed to the businesses through the board.

Though the deadline for applications is over, the state may offer the grant again if there's money left over.

[Angela Reiners]