For the latest news, press your refresh key (F5)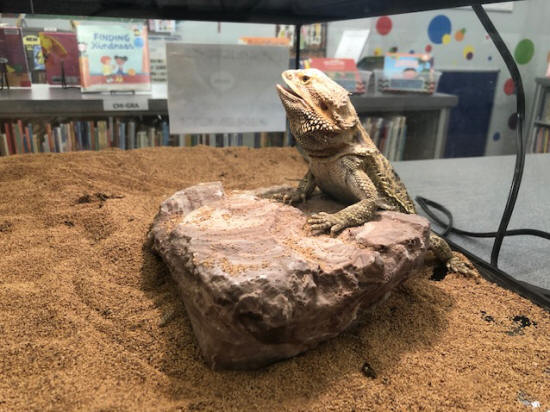 This Bearded Dragon now residing at the Lincoln Public Library was found at the Campbell Creekside Outdoor Center for Environmental Education located north of Lincoln. Bearded Dragons are native to Australia and would not be able to survive through an Illinois winter.

Dr. Dennis Campbell from Creekside contacted a number of people to see if they would be willing to adopt the lizard. The library director, who cares about all types of animals (except for ticks and mosquitoes), agreed to provide it a home at the library. A naming contest will be held once the library is fully open.

Photos provided by Michael Starasta (Click on image to enlarge)

Local
Weather
Summer
Home & Garden
Special Feature


Click on cover for full magazine

| | |
| --- | --- |
| | Opinions & editorials |
[click for larger image]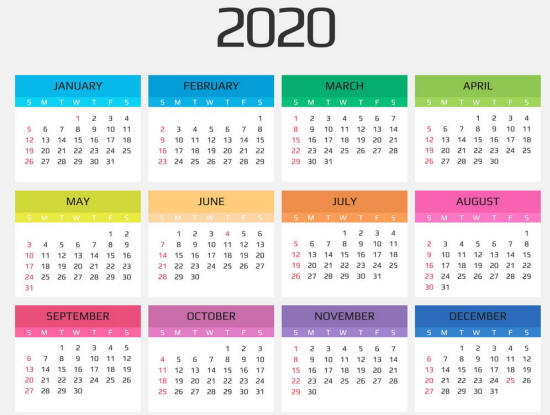 Click to enlarge
Friday


Saturday
Public Meetings and announcements:
Logan County Board
Meeting Schedule for June 2020 - Pdf

City of Lincoln


During the coronavirus outbreak and subsequent Shelter in Place rules, city meetings will be limited to the voting meetings held on the first and third Monday of the month plus other special meetings as announced. All meetings are restricted to essential personnel only.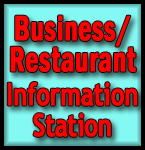 ---
Upcoming
Civic Events
click on buttons for
additional information








---
CLASSIFIED ADS

Auctions

(2 Ads)
(6 Ads)


Employment
(5 Ads)

Garage Sales
(--)

Legal Notices
(1 Ad)

(--)


Misc. for Sale
(1 Ad)

Pets/Animals
(--)


(4 Ads)
(3 Ads)

Services
(2 Ads)

Businesses & Franchises for Sale
(--)
| | |
| --- | --- |
| A collection of LDN's finest periodical projects | |
Logan County Board
Thursday, June 25, 2020 Special Regular Board meeting agenda - Pdf

U of I Extension
Virtual STEAM Career Exploration offered for Middle Schoolers

Supreme Court releases statement on racial justice, next steps for judicial branch
Will start recruitment for new Chief Diversity & Inclusion Officer

Pritzker Announces $50 Million in Grants to Kick Off State's Largest-Ever Broadband Expansion
First round of Connect Illinois to bring in $65 million in nonstate match for a $115 million investment in high-speed internet for more than 26,000 homes and businesses

ICC Issues Resolution on FCC Lifeline Program to Help Low-Income Consumers Stay Connected Through COVID-19 Pandemic

Wednesday, June 24, 2020
Logan County Dashboard - no change
2,008 tested - 1,994 negative - 14 positive - 12 recovered - zero fatalities

Wednesday, June 24, 2020
Public Health Officials Announce 715 New Confirmed Cases of Coronavirus Disease

Pritzker administration opens applications for $85 million in hew grants to help business and communities recover
New equity-driven programs through DCEO to provide a boost for communities and businesses hit hardest during COVID-19 crisis
Contact Us:

Lincoln Daily News

601 Keokuk St.

Lincoln, IL 62656

News:
217-737-3613
ldneditor@lincolndailynews.com

Advertising:
217-737-7418
ads@lincolndailynews.com

Locally owned and operated since 2000. LDN is an independent news organization and is not associated with any other local, national or international news organizations.

All rights reserved. Copyright 2020, Lincoln Daily News