CLASSIFIED ADS
---
---
---
---
---
---
---
---
---
---
---
---
PUBLISHER'S NOTICE
Federal and state laws prohibit employment advertisements that express a discriminatory preference on the basis of race, age, sex, color, national origin, religion, handicap, or marital status.
Lincoln Daily News will not knowingly accept advertising for employment which is in violation of these laws. Our readers are informed that employment offerings advertised are available on an equal opportunity basis.
---
---

Send a link to a friend
---

Send a link to a friend
---
Bookkeeper Needed
State Bank of Lincoln has an opening for a full-time employee in our Bookkeeping Department.
A Bookkeeper has many daily responsibilities, including, but not limited to, balancing general ledger accounts, processing overdrafts, printing and delivering reports, assisting customers with account questions, in person and by phone, and assisting with Internet Banking customers.
As the focal point for Internet Banking customers, the number of calls handled by the department continues to grow. Prior experience with bank bookkeeping, online and mobile banking is preferred.
We are looking for a friendly, team-player who enjoys helping customers on the phone and in person, and is willing to learn multiple duties.
If you are interested in discussing this position, please contact Debbie Stout at dstout@sblincoln.com. State Bank of Lincoln Member FDIC. Equal Opportunity Employer.

Send a link to a friend
---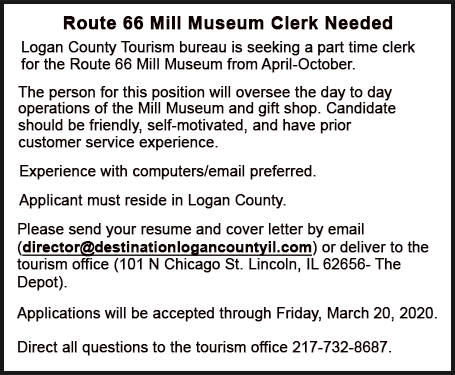 Send a link to a friend
---
FARM HELP WANTED
Mowing, gardening, chopping wood, care of farm animals, etc. in Elkhart. 20 hours a week plus - depends upon season.
Call 217-737-1463

Send a link to a friend
---

Send a link to a friend
---

Send a link to a friend
---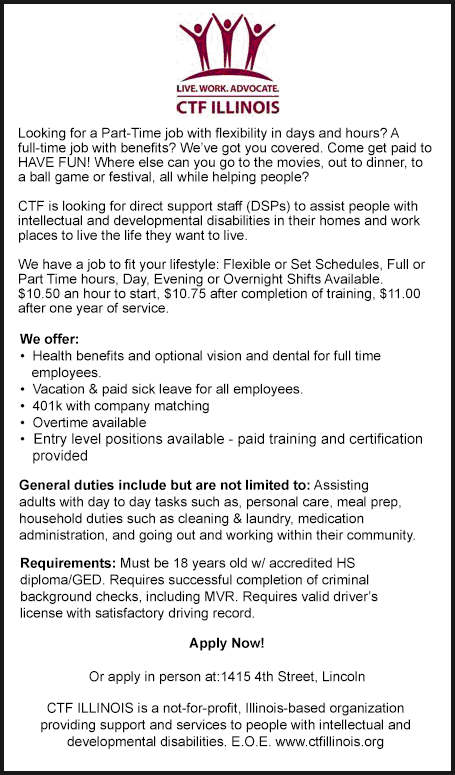 Send a link to a friend
---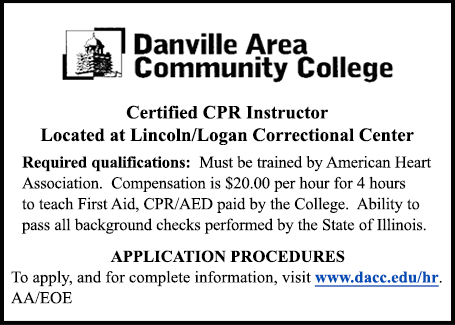 Send a link to a friend
---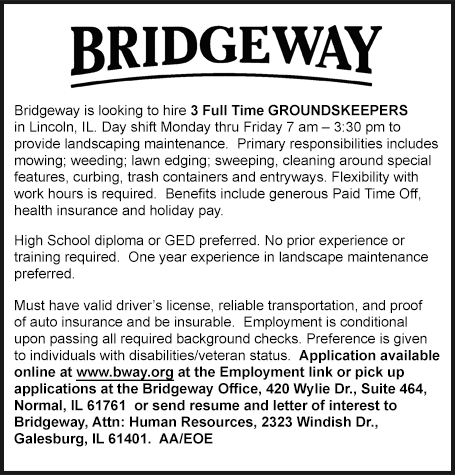 Send a link to a friend
---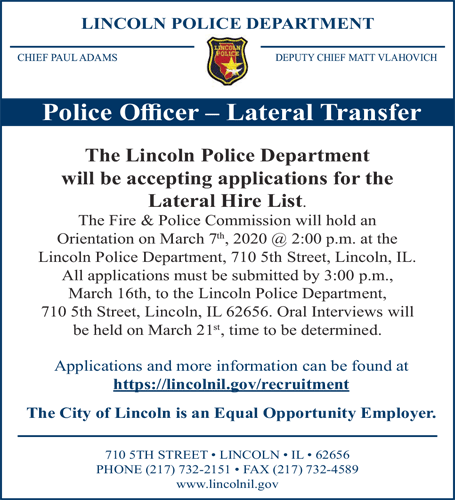 Send a link to a friend
---
---