Lincoln Park District announces closure until further notice
Access to outdoor amenities still available
Send a link to a friend Share
[March 17, 2020] The Lincoln Park District's mission is to focus on supporting the health and wellness of those who participate in our programs and use our facilities. In the face of the coronavirus outbreak, the Park District continues to focus on this important work.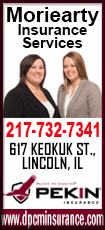 Upon review of Governor Pritzker's recent order regarding school closures, bars and restaurants to refrain from indoor functions and other public entities closing, effective Monday, March 16, 2020 at 10:00pm; the Lincoln Park District has determined that it will close all public facilities Tuesday, March 17th, 2020 until Wednesday, April 1st, 2020. We hope this will reduce the spread of the coronavirus in our local community.

These closures will extend to all programs, activities, leagues, fitness classes and rentals scheduled during this time frame. Programs, leagues, and events cancelled during this closure may be subject to rescheduling. Park District administrative staff will also be available to answer phone calls and email inquiries regarding these changes during regular business hours, 8:00am-5:00pm Monday through Friday.
During this time, the Park District's outdoor amenities will still be available for use. The public is encouraged to consider social distancing and good hygiene while using our parks.

Facility closures do NOT mean that the Park District won't be busy. The Lincoln Park District's Facebook and Instagram will be utilized as a daily resource for users who are looking for engaging activities to keep them busy during this phase of the virus containment. If you haven't "liked" the Lincoln Park District Facebook page, or Instagram, please do so to ensure that you receive all Park District updates.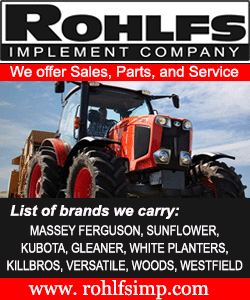 "The Board of Commissioners and myself are disappointed to have to close the doors of our indoor facilities temporarily, it is our hope that the early response to COVID-19 will help to limit its impact and allow us to get back to full program levels sooner. We stand committed to do whatever we can to support the health and wellness of our community and these short-term closures, along with some creative use of our social media platforms, fitness videos and alternate program ideas, we will hopefully do just that," said Abby O'Brien, the Lincoln Park District's Executive Director.

Further, while it is the Park District's goal to limit facility and programming closures to the Governor's time frame, the Lincoln Park District leadership recognizes that the timeline may have to extend depending on changes in the virus' impact on our community.

For more information about COVID-19, please continue to check the following website: https://www.cdc.gov/ coronavirus/2019-ncov/index.html

If you have questions, comments, or concerns, please don't hesitate to contact me.

Abby O'Brien, Executive Director, Lincoln Park District
aobrien@lincolnparkdistrict.com
217-732-8770