For the latest news, press your refresh key (F5)

T
he empty tables on Sunday at the annual Boy Scout BBQ tell a big part of the story of what is going on in our community right now in response to the Coronavirus. Normally filled wall to wall with guests enjoying a fine meal of smoked pulled pork, sides and dessert, this year the eat-in option was not widely used. On the flip side, the ticket takers and greeters at the event said that carry-out orders were up compared to years past.
Photo by Nila Smith
[click on picture for larger image]
March 17, 2020 Primary Election Results
At 9:13 p.m. from the website report
5,616 ballots cast
| | | | |
| --- | --- | --- | --- |
| CIRCUIT CLERK | VOTE | CIRCUIT JUDGE | VOTE |
| Elias....................... | 2283 | Workman....................... | 1865 |
| Rademaker........... | 1876 | Wright............................ | 2315 |
| | | | |
| CORONER | | STATE'S ATTORNEY | |
| Peasley................. | 2738 | Hauge............................ | 3537 |
| Sprague................ | 1413 | | |
| | | | |
| --- | --- | --- | --- |
| | | YES | NO |
| $0.50/$100 Tax Referendum...................... | | 3443 | 1998 |

Information on upcoming March 17th election:

Meet the Candidates | Letters of Support
Election Articles
The Logan County Courthouse is now closed to the public

Stay home, stay safe

Watch election results as it is posted by following this link
---
Local
COVID-19 RELATED NEWS, CHANGES, CANCELLATIONS & INFORMATION
NEW TODAY
STATE & FEDERAL NEWS
LOCAL IMPACT
Logan County Department of Public Health postpones walk in services
WIC will be via curb-side service

ELEVENTH JUDICIAL CIRCUIT COURT
Emergency Order - COVID-19 - PDF

Lincoln Park District announces closure until further notice
Access to outdoor amenities still available

Immanuel Lutheran Church in Lincoln will suspend Saturday, Sunday, and Wednesday worship gatherings through the end of March

The Atlanta Public Library will be closed until further notice, and all March programs have been canceled. We expect to reschedule them on a future date.

The Lincoln Downtown Express will postpone its Lincoln's Lucky Leprechauns drawing scheduled for St. Patrick's day to a later date.

The Lincoln Park District has canceled the annual Easter Egg Hunt scheduled for April 11, 2020.

The Lincoln Area Music Society Spring Concerts scheduled for March 28th and 29th have been canceled.

The Mount Pulaski Public Library will be closed until further notice. E-book is still available. If you need your patron number - email mtpulaski publiclibrary@gmail.com or call 217-792-5919.

St. John's Lutheran Church in Hartsburg is cancelling all Sunday and Lenten Services as well as all scheduled activities from March 16th through April 11th. Services will resume on Sunday April 12th with Easter Sunrise Service at 6:30 a.m.

Carroll Catholic Cosmic Bingo scheduled for Saturday, March 28th has been canceled

The meetings of the Heartland Community College Board of Trustees for Tuesday, March 17, 2020 have been cancelled due to the Coronavirus. The Board of Trustees will hold a special meeting, currently scheduled for March 31 at 5:00pm, to take action from items on the March 17 agenda and to discuss the Heartland Community College Facilities Master Plan.

---- CHANGES AND CANCELLATIONS ----
Be sure to check for cancellations list before heading out to any sports, entertainment or large venue. We're all working to prevent the spread of this contagious illness that hits persons with poor heart and lung health, and older people hardest.
---- INFORMATION ----
Coronavirus Prevention and Control
What every American and community can do now to decrease the spread of the coronavirus - CDC
2020
Logan County Schools
Education Magazine

Click on cover for full magazine

| | |
| --- | --- |
| | Opinions & editorials |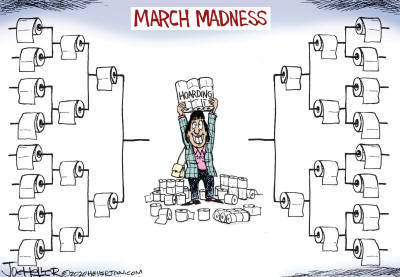 [click for larger image]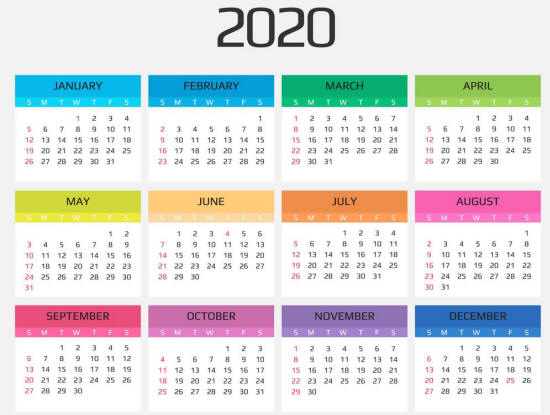 Click to enlarge

While concerns for public health and safety continue, it is wise to check with organizers of local activities and events to be sure they will still be taking place.

Tuesday

CANCELED - 9 a.m. - Blood pressure screenings check with event organiaers check with event organizers

CANCELED - Logan County Breast Cancer Support

Wednesday

Public Meetings and announcements:

CANCELED
MEETING NOTICE

The next quarterly meeting of the Logan County L.E.P.C. will be held on Wednesday, March 18, 2020 at 11:30 AM at SYSCO Food Services, 1601 Connolley, Lincoln

---
Upcoming
Civic Events
click on buttons for
additional information











---
CLASSIFIED ADS

Auctions

(2 Ads)
(6 Ads)


Employment
(10 Ads)

Garage Sales
(--)

Legal Notices
(--)

(--)


Misc. for Sale
(2 Ads)

Pets/Animals
(--)


(4 Ads)
(3 Ads)

Services
(1 Ad)

Businesses & Franchises for Sale
(--)
| | |
| --- | --- |
| A collection of LDN's finest periodical projects | |

COVID 19 - NEW TODAY
STATE & FEDERAL NEWS
LOCAL IMPACT
Contact Us:

Lincoln Daily News

601 Keokuk St.

Lincoln, IL 62656

News:
217-737-3613
ldneditor@lincolndailynews.com

Advertising:
217-737-7418
ads@lincolndailynews.com

Locally owned and operated since 2000. LDN is an independent news organization and is not associated with any other local, national or international news organizations.

All rights reserved. Copyright 2020, Lincoln Daily News