CLASSIFIED ADS
---
---
---
---
---
---
---
---
---
---
---
---
PUBLISHER'S NOTICE
Federal and state laws prohibit employment advertisements that express a discriminatory preference on the basis of race, age, sex, color, national origin, religion, handicap, or marital status.
Lincoln Daily News will not knowingly accept advertising for employment which is in violation of these laws. Our readers are informed that employment offerings advertised are available on an equal opportunity basis.
---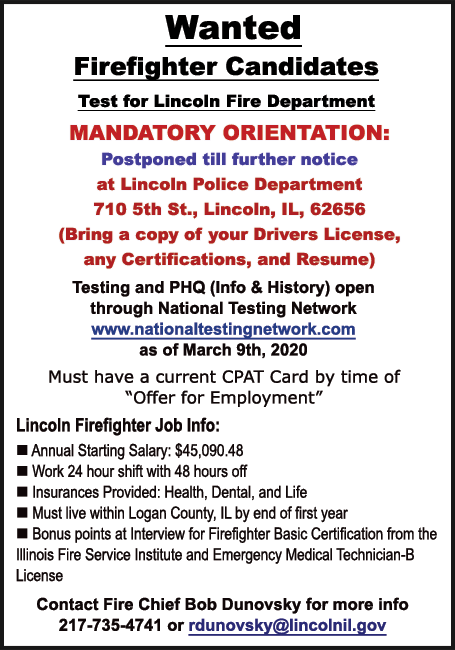 Send a link to a friend
---
2nd Grade Teacher
Zion Lutheran School in Mount Pulaski is seeking applicants for a 2nd Grade Teacher for the 2020-2021 school year. More information can be found on our website www.zionmp.org.

Send a link to a friend
---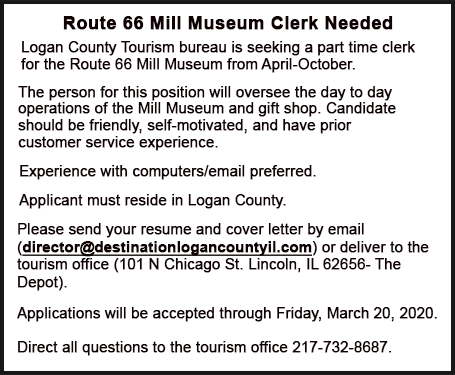 Send a link to a friend
---
---

Send a link to a friend
---
FARM HELP WANTED
Mowing, gardening, chopping wood, care of farm animals, etc. in Elkhart. 20 hours a week plus - depends upon season.
Call 217-737-1463

Send a link to a friend
---


Send a link to a friend
---

Send a link to a friend
---

Send a link to a friend
---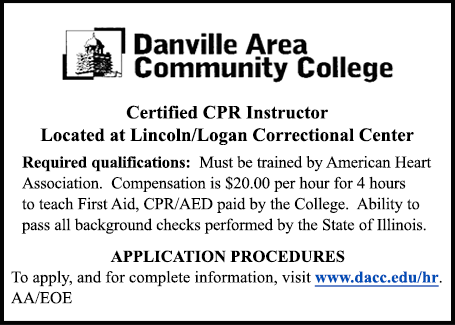 Send a link to a friend
---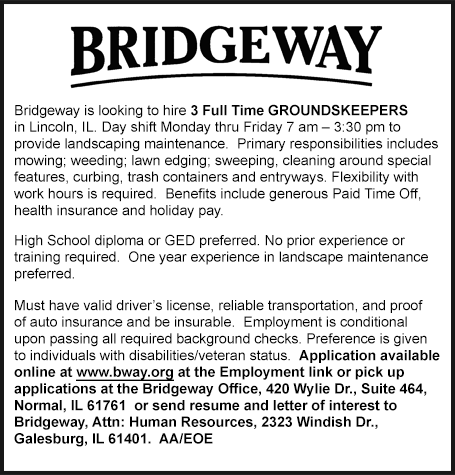 Send a link to a friend
---
---