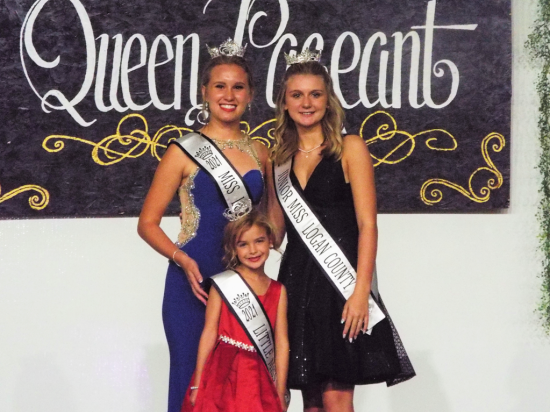 Logan County has new Fair Royalty. The annual pageant took place on Tuesday evening before a packed Grand Stand. The 2021 Logan County Fair Queen is Caroline Ahrends, Junior Miss is Jaelyn Anderson and Little Miss is Sofia Farmer.
Photo by Lisa Ramlow (Click on image to enlarge)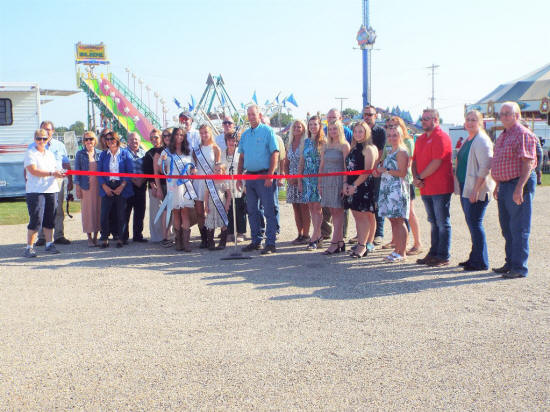 This week marks the 85th anniversary of the Logan County Fair and there was a huge turnout for the ribbon-cutting ceremony hosted by Lincoln Daily News at the west gate of the fairgrounds. Logan County Fair Association President Kevin Kurtz was accompanied by several board members, members of Logan County and city of Lincoln governments behind the ribbon. Kurtz addressed the group, as did Logan County native Senator Sally Turner and Lincoln Mayor Tracy Welch.
Photo by Lisa Ramlow (Click on image to enlarge)