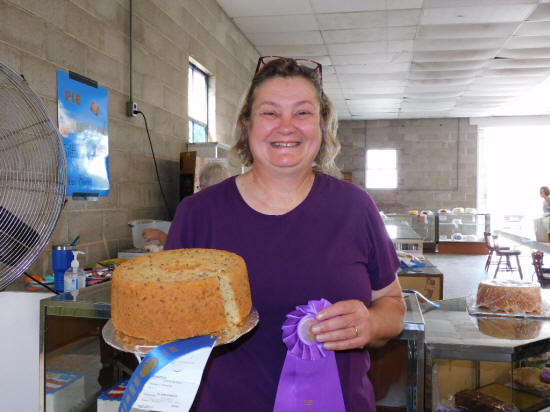 On Friday, culinary judging at the Logan County Fair included judging of cakes whose bakers would then be eligible to participate in the Sunday Cake Classic.

Jeanne Runyon won the Best of Show with her Chiffon Cake and will be baking it on Sunday in the Lincoln Stage barn along with several other competitors, each baking a different type of cake.

Baking will begin at noon. After the blind judging, the Cake Classic Auction will be held on Sunday afternoon.
Photo by Nila Smith (Click on image to enlarge)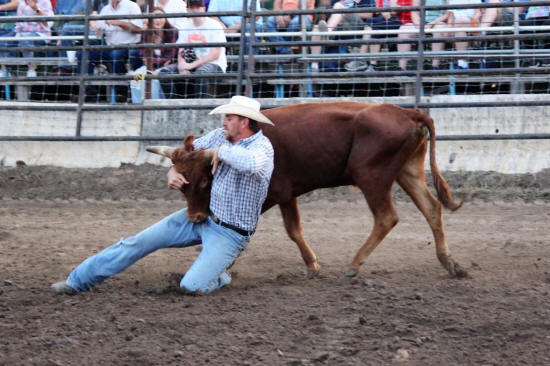 On Friday evening the Logan County Fair Grandstands were packed for Rodeo Night. The crowds thrilled to roping, wrestling, barrel racing, bull and bronc riding. Wooten Rodeo hosted the event that featured several local competitors.

Read more on the rodeo in Monday's edition.
Photo by Reggie Owsiany (Click on image to enlarge)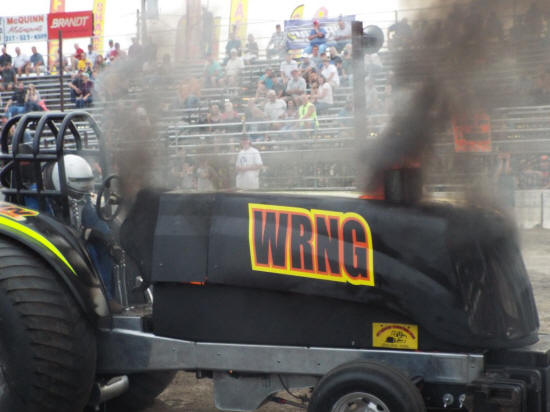 Oops! Looks like something got a little too hot in this hot rod tractor on Thursday night at the Logan County Fair. While black smoke and even flames shooting from the exhaust stack are not uncommon on these hot rod pulling tractors, the red glow up by the firewall near the driver is a sure tell that something isn't quite right. The fire was extinguished without harm to the driver or those nearby.

The pulls at the fair are a big event sanctioned by the Illinois Tractor Pulling Association. The event draws competitors from far and wide to thrill the audience with their super-powered weight-pulling ability.
Photo by Lisa Ramlow (Click on image to enlarge)