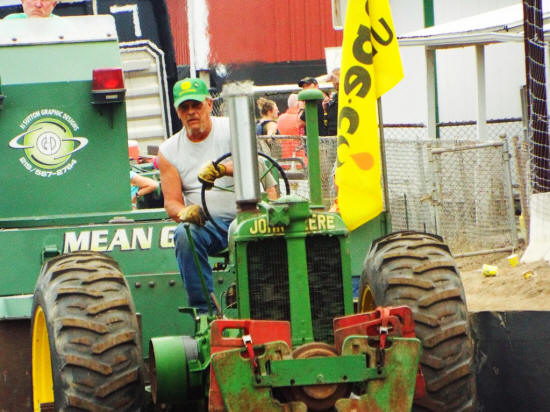 Hometown boy Duane Ingram did not disappoint the fans with a fifth place finish on his very first tractor pull!
Photo by Lisa Ramlow (Click on image to enlarge)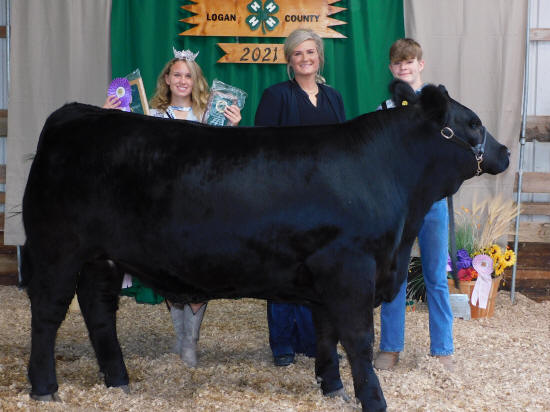 The Logan County 4-H Steer Show was held on Thursday morning. Jacob Lawrence entered the final breed heavyweight class with his 2019 scramble calf and walked out with Grand Champion Steer for 2021.

Jacob was joined in front of the green curtain at the exhibit barn by this year's judge Carly Riley and the 2021 Miss Logan County Fair Caroline Ahrends.
Photo by Nila Smith (Click on image to enlarge)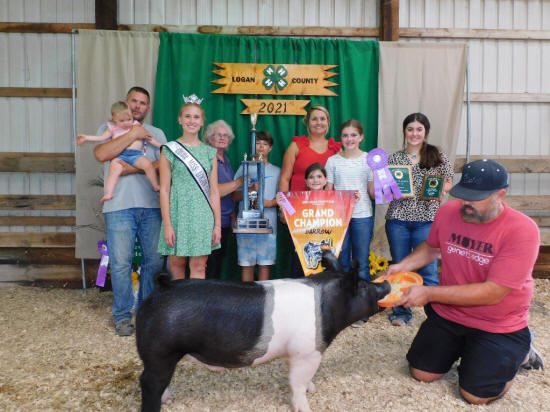 Claire Bobell took home the Grand Champion Barrow award for the third Logan County Fair in a row at the 4-H Swine Show. Bobell won in 2018 and 2019. Last year there was no county fair; thus, three big wins across four years, but all in succession.

Claire (holding her purple ribbon) was joined by family members, including her sisters, helping hold all her hardware in front of the green curtain at the show on Wednesday. Also, in the photo, Linda Crane and her grandson were there to present the Don Crane Memorial Traveling Trophy for the Grand Champion Barrow.
Photo by Nila Smith (Click on image to enlarge)