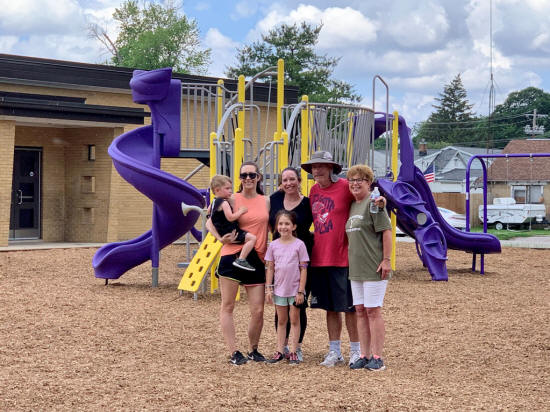 Family members of the late Ryan Williams stand in front of some of the new playground equipment erected at Washington-Monroe School in Lincoln.

The playground equipment was purchased with dollars raised in memory of Ryan. Recently, many people from the community came together to work on the installation of the new equipment.

A dedication and ribbon-cutting ceremony for the Ryan Williams Memorial Playground will be held this Friday at 1 p.m. at the playground.

Left to right are the Williams Family: Barrett, Ali, Harper, Amy, Don and Marla.
Photo provided by Mike Rohrer (Click on image to enlarge)