Posted Wednesday evening at 10:31 p.m.
CAUTION
ISP District 09 and Emergency units are en route to a serious personal injury accident on I-55 southbound near mile marker 123. Extended lane closures are expected. Seek alternative routes to avoid the area.
Sergeant Clayton Chapman #5605
Illinois State Police- District 09
Note: This accident is also impacting Route 66
These shots taken over the weekend in the 300 block of Union Street in Lincoln demonstrate the magnitude of the work going on to upgrade the Union Street sewer mains.

At the June 29th meeting of the Lincoln City Council, Christy Crites with Crawford Murphy and Tilly said that work on Union is going smoothly and moving along quicker than expected. The construction crew is scheduled to start working on the final tie-ins the week of July 12th, so completion of the street work is not that far away.

She said that the contractors would also be repairing the street surface when all the work is done.

It was also noted that Union Street would be closed this week in the vicinity of Tremont Street and at 19th Street next week.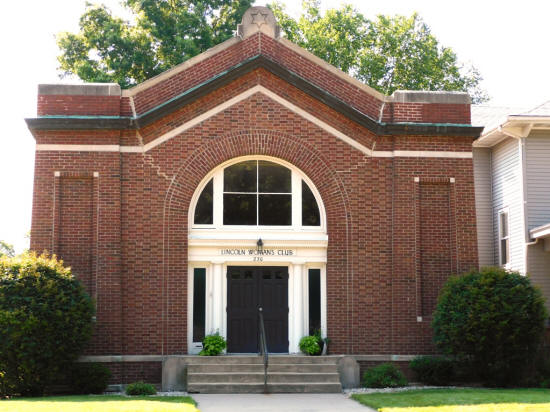 Lincoln Mayor Tracy Welch and the Lincoln City Council, have declared today, Wednesday, July 7, 2021, as Lincoln Woman's Club Day.

The club was formed on July 7, 1896. Today club members will celebrate the 125th anniversary with a box lunch in Latham Park, across the street from the club building.

Photos by Nila Smith (Click on image to enlarge)