| | |
| --- | --- |
| Chittick Eye Care | Comfort Inn & Suites |
| Hampton Inn | Smiles on the Square |
Today, Chittick Eye Care, Comfort Inn & Suites, Smiles on the Square, and Hampton Inn are the featured Paint the Paper Pink pictures for breast cancer awareness.

As you will see, not everyone in these pictures is wearing a pink shirt, which is just fine. Actually, it offers us an opportunity to drive home a couple of points. First, you can wear pink seven days a week and it is not going to prevent you from having breast cancer. Likewise, the hue of your complexion does not prevent you from having breast cancer. In fact, non-Hispanic women of color have higher incidence rates than non-Hispanic whites before age 40 and are more likely to die from breast cancer at every age.

So, it matters not what clothes you wear or what color your skin is; the best way to prevent breast cancer is through a healthy lifestyle, and the best way to survive breast cancer is through early diagnosis.
Photos by LDN staff (Click on image to enlarge)
---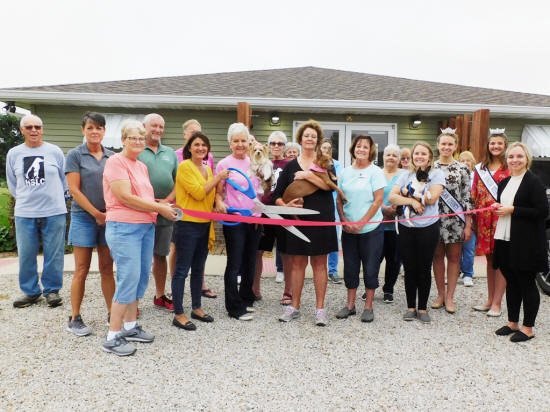 The Humane Society of Logan County hosted its annual open house and blessing of the animals this past Saturday. It has been 15 years since a group of like-minded people decided to start a no-kill shelter program in Logan County. Five years later, HSLC would open a permanent shelter location on the northeast side of Lincoln. A ribbon-cutting ceremony celebrated of the two milestones.
Photo by Nila Smith (Click on image to enlarge)
---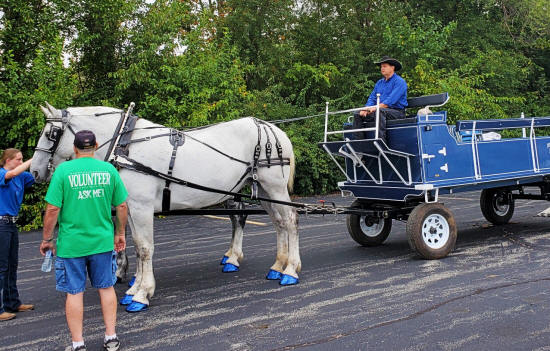 On Sunday, the Jefferson Street Church in Lincoln celebrated its 50th anniversary with a magnificent birthday party with the entire community invited to attend.

There was tons of food, lots of fun and games for the kids; and a special feature, horse-drawn wagon rides around the church vicinity.

Lincoln Daily News has additional coverage from the birthday celebration in today's edition.
Photo by Angela Reiners (Click on image to enlarge)