Speakers remember the day 20 years ago
U.S. Army Colonel James Allen on a shift from "uncertainty" to "conviction"



Send a link to a friend Share
On Saturday morning a few hundred people gathered on the west side of the Logan County Courthouse in Lincoln to observe and remember the terrorism events of September 11, 2001.

Several people participated in the program including Central Illinois Veteran's Commission member Joe Schaler as emcee, U.S. Navy veteran Eric Natto on the bagpipes, the American Legion Post 263 Color Guard, veteran and Director of the Logan County Veteran's Assistance Commission Dan Benedict, local vocalist Lesleigh Bennett, Pastor and Desert Storm Army Chaplin Dan McQuality, Lincoln Mayor and Army veteran Tracy Welch, U. S. Congressman for the Illinois 18th District Darin LaHood, Director of the Illinois Department of Veteran Affairs Terry Prince, Illinois Senator Sally Turner, Logan County Young Conservatives President Kate Wright, Colonel James Allen with the U. S. Army, and Sadie Bolton playing taps at the end of the ceremony.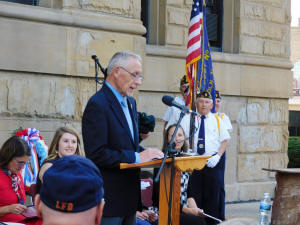 The morning began with Schaler thanking all for attending and then requesting the presentation of colors by the American Legion Color Guard.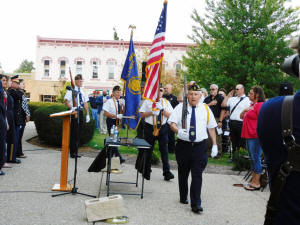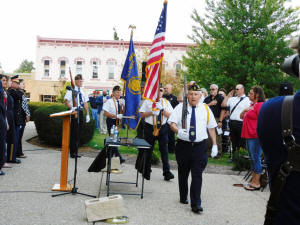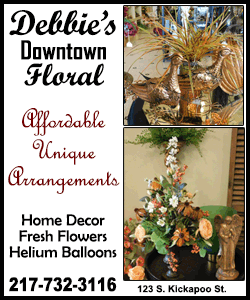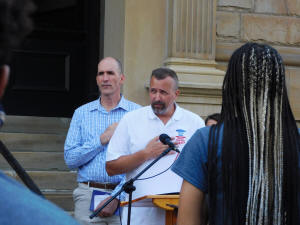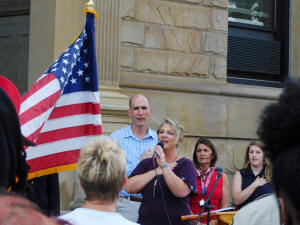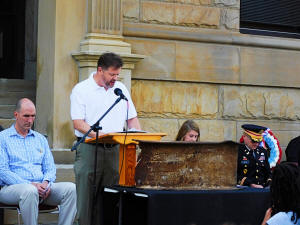 Benedict led the audience in the Pledge of Allegiance to the Flag followed by the singing of the National Anthem by Bennett. Pastor McQuality offered the opening prayer.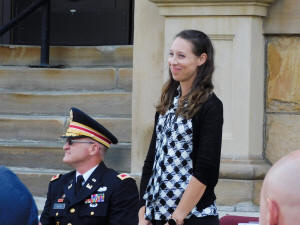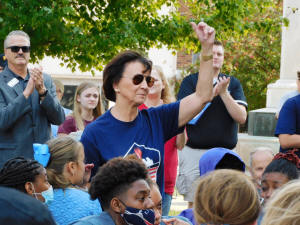 Schaler then praised the two people who had been the driving force behind the day of activities. He asked for a show of appreciation for Lincoln Park District Director Becky Strait and Marsha Fernandes with the Central Illinois Veteran's Commission.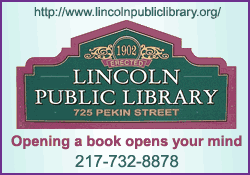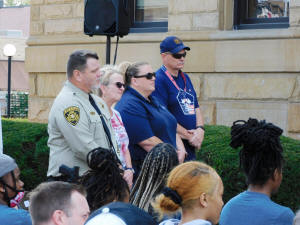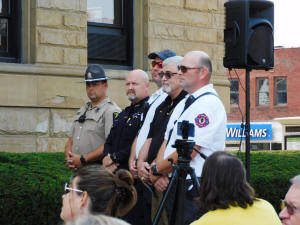 First responder representatives recognized included the Illinois State Police, Lincoln Police Chief Paul Adams, Lincoln Rural Fire Protection District Chief Chris Buse, Logan County Emergency Management Agency's Kendall Caruthers, and with the Middletown Fire Department, Chief Josh Gasparini, who coordinated all the fire departments stationed throughout the race earlier. Also recognized were Logan County Sheriff Mark Landers, Cheryl Hedrick of Logan County 911, Crystal Vale with the Logan County Paramedics Association and Lincoln Fire Chief Bob Dunovsky.

Then a moment of appreciation was taken for all first responders when Schaler asked them to stand.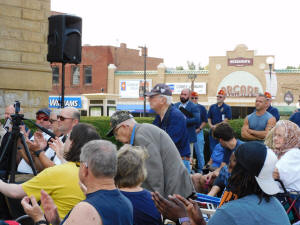 He then asked for all veterans in the audience to stand and be recognized.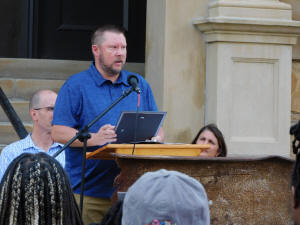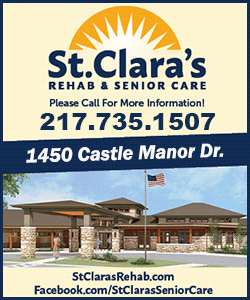 Lincoln' Mayor Welch was came forward and explained that he had discussed the idea of a proclamation with Schaler last weekend the city council agreed the city should stand behind it.

Welch noted that while the proclamation would bear his name, it was with the unanimous support of all elected officials in the city of Lincoln.

Welch then read aloud the Proclamation.

City of Lincoln Illinois Proclamation 2021-438 REMEMBRANCE DAY SEPTEMBER 11, 2021 - LINK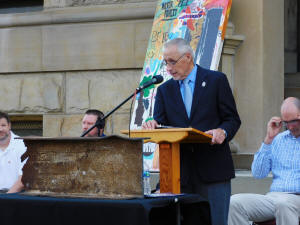 Schaler next drew attention to the large piece of iron sitting on the table in front of the podium. It was a piece of the World trade Center in New York City that now belongs to the LRFPD. He thanked Chief Buse for providing the metal for the ceremony.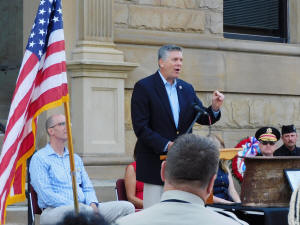 Next, Congressman Darin LaHood expressed appreciation to Schaler and his group for putting on the event in Lincoln. The sunny day had started in the cool 60s was now heating up. He expressed appreciation for the decision to put the gathering on the west side of the courthouse in the shade.

On a more serious note, LaHood praised the attendance of all the young people in the audience and made note of the many students on hand from Lincoln College.

Finally, he recognized the presence of IDVA Director Terry Prince, Senator Turner and Mayor Welch and thanked them for honoring the memory of September 11, 2001.

LaHood then began his prepared speech.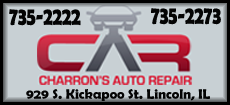 9/11 Memorial speech by Congressman Darin LaHood

In introducing new Illinois Department of Veteran Affairs Director Terry Prince, Schaler said "he is righting the ship" and veterans are very grateful for that.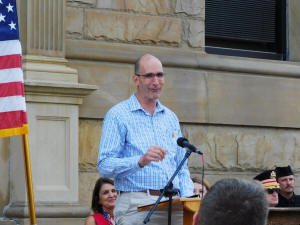 Prince recalled his last visit to Lincoln had been to work on a tiny home. He said that he had ran in the 9.11 K and at the end told some of the volunteers he might have wished he had chosen the one mile option, but was happy he did the 9.11.

He said that as he stood before the audience some might wonder why he was wearing green socks that didn't hardly go with the other colors he was wearing. The socks were his reminder. He said on September 11th, he had just returned from a tour of duty in Japan. He was driving home angry and upset over what was doing on in real-time in our nation. As he drove, he passed a golf course and saw people out there golfing. It angered him even more. "Who do these people think they are? Don't they know the world is coming to an end right now? "He gave credit to his wife who brought it into perspective for him when he arrived home. "They are living the life we need to live. They are saying to the world 'you can't stop us from living the life we have worked hard to achieve'."

Prince said he wears the green socks to remind him of that golf green and the wise words of his wife, "You can't stop us."

Prince noted that since 9/11 more than 2,000,000 veterans have deployed to the Persian Gulf. He noted that the nearly 3,000 lives lost on that day and the thousands injured was just the beginning. He said that thousands upon thousands of veterans and their families have been forever impacted by the events of 9/11. He noted that suicide rates among veterans has quadrupled since the onset of the Persian Gulf War. He said it is a time to challenge that we do our part to be by their side, make that call and ask a veteran every day how they are doing, check in with them and hold them to us.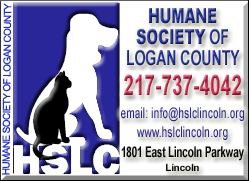 Prince ended his talk with a story about a young man who had a change of plans on September 10, 2001. Todd Beemer had returned to New York following a five day trip to Italy and had been asked by his company to leave immediately to go on another trip. He had said no, he wanted some time with his family so he didn't go. His altered plan included a flight on the morning of the 11th to California. On the plane he called his wife and told her they were off to California. His wife told him that the Trade Center and Pentagon were under attack.

Beemer was on Flight 93 and it had been taken by terrorists. The plane doubled back and was headed to Washington. Beemer was among those who determined that the plane would not accomplish its mission. His final actions were to call his wife and tell her he loved her. In the background, she could hear a group reciting the Lord's Prayer. Then she heard her husband's final words. "Let's roll." And the passengers and crew stormed the cabin and in the chaos the plane fell from the sky taking the lives of all, but saving many hundreds if not thousands of lives in our nation's capital.

Prince concluded it was a statement of how ordinary people can do extraordinary things.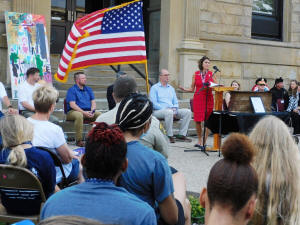 Senator Sally Turner was the next speaker. She began by echoing the sentiments of Schaler and LaHood regarding Director Prince. She noted, "It has been a long time coming and I certainly appreciate the work and the work of your staff."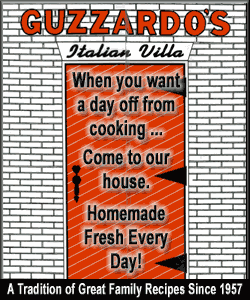 Turner talked about the impact of the day on civilians at home - confused afraid and uncertain of what to do next. She said people wondered what they should do, should they go get their kids, should they leave work? What was next?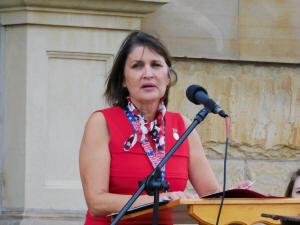 She said but on that day, there were no divisions, we were all one, "Americans."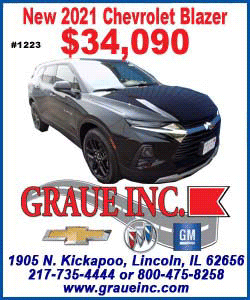 She said there were so many that should be acknowledged and thanked for the days that followed. The first responders and their families, the sacrifice of life that left families mourning, the hard work of the volunteers who stepped up and did all that they could to help, and of course, the military defended our country so completely.

She said she had noticed all the flags in the courthouse lawn and children walking among them. One child was kicking the flags, and another reprimanded him not to do it. The child said, "Why? They are just flags and I'm just kicking them?" Turner said that we should all work to remember and to tell our children about this day and why it is so important, just as those flags are important.

She challenged parents and teachers to teach our children, tell them all that was lost on this day and all that was done to keep us safe.

Schaler came back to the podium to introduce Kate Wright. He said that he felt he was introducing a future leader of the community and possibly our country. He said that Wright and the Young Conservatives were responsible for the flags on the lawn.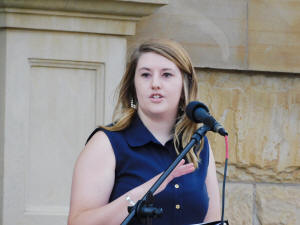 Wright came forward saying she found it humbling to be on a list of speakers with so many valuable people.
She walked through the thought process that ended in the placing of the flags. She said that the planning had begun in 2020 with the group wanting to honor the 20th anniversary. She said that the group had two goals, first to never forget and second to honor those lost.

Wright said that indeed the majority of people asked knew exactly where they were on September 11, 2001 but she really wasn't one of them. On that day she was five years old. She remembers her mom and herself in front of the television, her mom in shock, horrified by what she was seeing, and Kate merely confused, not understanding any of what she was seeing.

Wright said that as she matured, she began to understand more and more about that confusing day and the impact it had on our country.


She said that as she prepared for this Saturday, she had deepened her study of that fateful day. She said that two things stood out to her. On that day there were many expressions of love in those lost words spoken over cell phones. The need to express love was a priority for many people that day.

Another word that came to her was "determination." She said people like Todd Beemer and his words "Let's roll" were the epitome of that determination, but it was seen everywhere, from Beemer and those passengers on Flight 93 to the first responders and firefighters who kept running toward the danger zone, feeling that if they could bring out just one more person, whatever the cost, it would be worth it.

She closed with a thank you to the first responders who serve us locally saying that she appreciated what they were willing to sacrifice. She also thanked the community who came together on Saturday to honor and remember.

The final speaker of the Day was U.S. Army Colonel James Allen.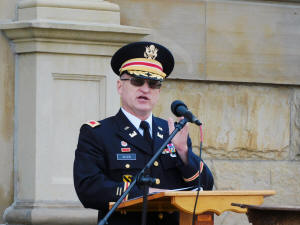 Allen began saying he had been asked to speak on the behalf of all armed forces. He said he was always a bit hesitant to speak on the behalf of others because any deployment or service is a unique experience to each individual. But looking back on the past 20 years he felt that for most there were two points all shared, uncertainty and conviction.

He said that throughout that time there has been a great deal of uncertainty.

But there has also been conviction:

"- a conviction that the United States was unjustly attacked,

- a conviction that innocent lives were lost on that day,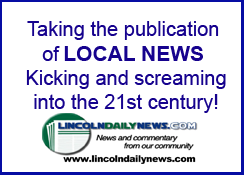 - and a conviction that freedom will be defended."

Allen recalled that 20 years ago, he was in Logan County High Department as the assistant county engineer and a captain in the Army Reserves. County Engineer Tom Hickman got a call from his wife to turn on the television. Hickman had a television in his office and turned it on and he and Allen and the office secretary gathered around it and watched, seeing the live attack on the south tower.

"I remembered a news commentator saying 100,000 people visited the World Trade Center each day. I thought immediately 100,000 people had been killed. Thanks to the first responders, the majority of the people made it out of the building."

Allen said the uncertainty sprang up as to why this had happened and who was responsible, but the conviction was strong, "the conviction that we the people of the United States and we the military must get ready to secure the blessings of liberty."

Allen said that the war in itself was an uncertain war with no clear uniform enemy, no nation specific enemy.

He said that this was an attack on our democracy, our freedom and the basis of our constitution that all are created equal with certain unalienable rights.

Allen said that when the attack happened, he was certain he would be called, but uncertain when. It was in 2003 when he received a package instructing him to go first to Texas, then to a tour in Afghanistan. And when the tour was over, he was once again uncertain if and when he might go again.

He said many soldiers did multiple tours. He himself wears a badge that signifies that in the last 20 years he has served in 50 countries and 10 bodies of water in the war on terrorism.

He said many did so, and did so willingly knowing that it was their dedication that would defend our country and protect our families.

As Allen began to draw his speech to a close he remembered Staff Sergeant David Gresham of Logan County, killed in 2005. He said that Gresham was a man he did not know personally, and yet SSG Gresham might have saved his life. Gresham was charged with disarming explosive devices such as land mines. He died doing his duty and for all Allen knows his convoy could have been the next to take that route.

Allen said that Gresham made that sacrifice, and he did so voluntarily. He added that it is unprecedented in our country that so much has been done and a battle has gone on so long manned completely by volunteers.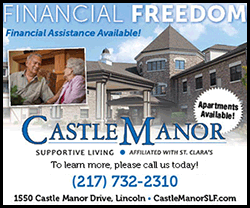 "It is our conviction as American fighting men and women that endures and allows us to overcome this uncertain environment that we are in."

Allen said that in the last 12 days with the exit from Afghanistan he has been filled with many emotions and again uncertainty. He wrote a poem to express his feelings and shared it with a student, who urged him to share it with others.

Allen read the poem entitle "Ruck Up" explaining that "ruck" is the gear all soldiers carry and that ruck up is their call to service.

Where are you going?
I'm not sure.
What will you be doing?
I'm not sure.
How long will you be gone?
I'm not sure.
But I'm going.
Ruck up!

Why do you have to go now?
I'm not sure.
When will I see you again?
I'm not sure
Will you call when you get there?
I'm not sure.
But I'm going
Ruck up!

Will you have everything you need?
I'm not sure.
How will you get the job done?
I'm not sure.
What will you bring back?
I'm not sure.
But I'm going.
Ruck Up!

Who will you meet?
I'm not sure.
What will happen to you?
I'm not sure.
Will you be the same when you return?
I'm not sure.
But I'm going.
Ruck Up!

Will your nation support you?
I'm not sure.
Will your leaders make good decisions?
I'm not sure.
Will the mission be accomplished?
I'm not sure.
But I'm going.
Ruck up!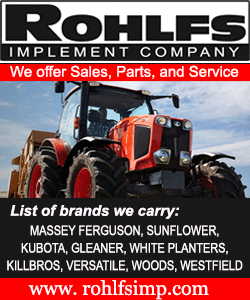 Will you still serve?
I'm sure.
Is freedom worth it?
I'm sure
Is sacrifice necessary?
I'm sure.
And I'm going!
Ruck up!

As the program that lasted close to an hour began to wind up, Schaler said that for many veterans, regardless of when they may have served, the poem hit home.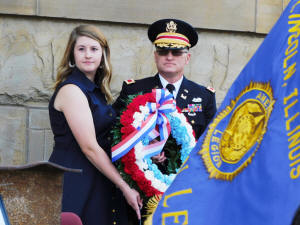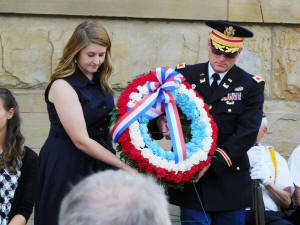 He then asked that Kate Wright and Colonel Allen perform the laying of the wreath as Eric Natto played the bagpipes. Schaler asked for a moment of silence in remembrance of the 2,977.

Pastor McQuality returned to the podium for the benediction and the color guard performed the retirement of the flags.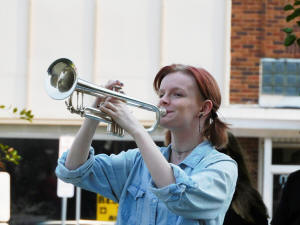 The day came to a close with the playing of Taps by Sadie Bolton.

At the end of the service, guests mingled together talking, viewing the flags, and some took the opportunity to sign their names on the wooden two by fours that will be used in the next veteran home build.

Schaler offered one last expression of appreciation to all that had come to witness the ceremony, those who had assisted in making it happen, the first responders on hand and the guest speakers.

[Nila Smith]