Deandre Rogers sentenced to 21 years on charges of Drug Induced Homicide

Send a link to a friend Share
[September 18, 2021] On September 15, 2021, Judge Jonathan Wright sentenced Deandre Rogers (d.o.b. 07-22-88) of Lincoln, Illinois to 21 years in the Illinois Department of Corrections for the offense of Drug Induced Homicide, a Class X Felony. This sentence comes after the defendant pled guilty to the offense on July 16, 2021 and had been scheduled for jury trial to begin on July 19, 2021.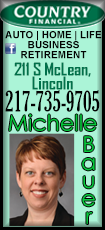 The morning of May 19, 2019, law enforcement and first responders were dispatched to a Lincoln address in reference to a death investigation. Upon entering a bedroom inside the residence, law enforcement and first responders located the victim. Law enforcement's subsequent investigation showed that on May 18, 2019, the defendant sold heroin to the victim and the victim died as a result of using the heroin.

During the sentencing hearing, Logan County State's Attorney Bradley Hauge stated Rogers has a history of selling drugs and hoped this victim would be the last person Rogers hurts. Hauge stated that Rogers knew he had a dangerous batch of drugs and decided to sell the drugs anyway and argued Roger's history shows an extreme lack of rehabilitative potential.
According to Illinois law, Deandre Rogers must serve at least 75% of the sentence to be followed by 18 months of mandatory supervised release (formerly called parole). Rogers was given credit for the 792 days he served in pre-trial detention.
Roger's prior criminal history includes convictions for a 2006 Coles County Obstructing Justice, a Class 4 Felony; a 2008 Cook County Armed Robbery, a Class X Felony; and a 2012 Sangamon County Residential Burglary, a Class 1 Felony.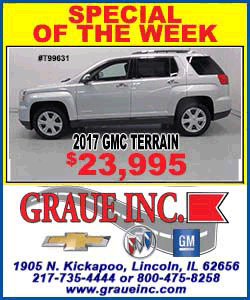 "My heart goes out to the victim's family," said State's Attorney Hauge. "They will not have the opportunity to see their son, brother, cousin, and father again, because of the selfish actions of the defendant. I know this process was very difficult for them and it is my hope that this result can bring some closure."

"The facts of this case clearly show that the defendant sought to profit from the suffering of others," Hauge continued. "This defendant made a conscious decision to sell a dangerous drug to another to make money. The defendant took a gamble, but he wasn't gambling with his life, he gambled with someone else's. A clear message has been sent that drug dealing in this community will not be tolerated and dealers will face harsh consequences. I would like to thank everyone who worked on this case and specifically the Lincoln Police Department for their tireless effort and continued involvement in this case throughout the process."
[Bradley Hauge
Logan County State's Attorney]