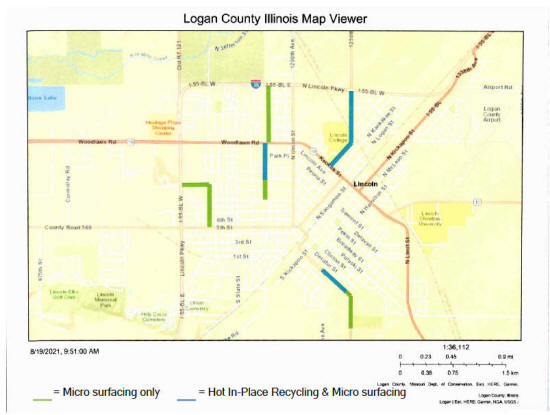 Street resurfacing projects in Lincoln will continue next week. The map shows streets that will be impacted.

Today's edition provides a list of the streets and the days that work will be done. Work on the streets is weather dependant and the schedule may change as the week progresses.
Map provided by Walt Landers (Click on image to enlarge)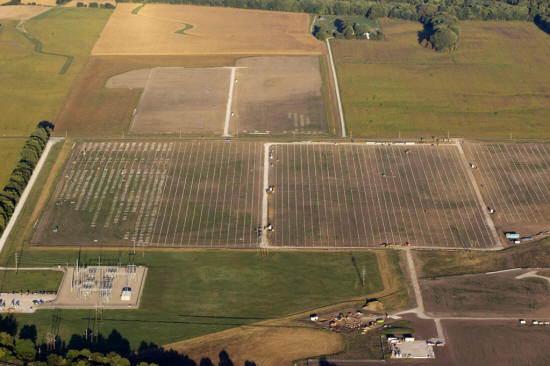 An aerial view of the new solar energy farm south of Lincoln along Route 66 is moving along nicely. The lines of white dots in the fields are the legs the solar panels will be mounted.

Thanks to Rick Kidd of the Heritage in Flight Museum for providing this excellent view of the farm.
Photo by Rick Kidd (Click on image to enlarge)