Additionally, Bloomington-Normal radio personality Don Munson will be honored with the Campbell "Stretch" Miller Award. The group will be officially inducted during the Hall of Fame banquet at 7 p.m. Friday, Sept. 12, at the Radisson Hotel and Conference Center in Bloomington. At halftime of the Illinois State-Truman State football game the following day, the group will also be recognized.
"The Hall of Fame and Stretch Miller ceremonies are among the highlights of the Redbird athletics department every year," said Director of Athletics Perk Weisenburger. "Mike, Jim and Susan were all outstanding student-athletes at Illinois State and model representatives of this university and athletics department, while Don provided the Redbirds years of service and countless contributions to our program.
"This year's class nearly covers a decade in Redbird athletics, and it represents student-athletes who have been successful on a regional, national and professional level. It is a great representation of the former athletes that have helped make the Illinois State Athletic Department the success that it is."
Mike Baker (1978-82) lettered four years at Illinois State but was best known for his two all-America honors. He was the fastest American college student in the outdoor three-mile run in 1982 and claimed his other all-America honor in the indoor three-mile run in 1981. The Granite City native was a three-time Missouri Valley Conference champion and a five-time NCAA qualifier. He still holds the school records for the indoor 5,000-meter run (13:59.24) and the 3,000-meter steeplechase (8:46.90).
"This is truly an honor," Baker said. "I'm very appreciative of this recognition and it really means a lot to me. I had a lot of success while running for the Redbirds, and I'm proud to say that I'm one of the best distance runners to come out of a very successful program. Illinois State is a wonderful school, and I'm just grateful that coach (John) Coughlan recruited me so hard. My time at ISU was one of the best times of my life."
After graduating from Illinois State, Baker worked in the business sector for three years before joining the United States Navy. As a sonar technician on U.S. Navy submarines, Baker has served aboard the USS Pittsburgh, the USS Nebraska, a 560-foot Trident nuclear submarine and most recently the USS Albuquerque, a fast-attack submarine similar to the USS Pittsburgh.
Baker has been named Sailor of the Quarter in his command four times, an honor based on responsibility, leadership and performance of duties. He also has received three Navy Achievement Medals.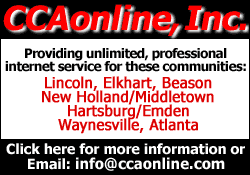 Jim Meyer (1981-85) was named a first team all-American by United Press International in 1985 as an offensive tackle for the Illinois State football team. In 1986, he was chosen in the seventh round of the National Football League draft by the Cleveland Browns. Meyer played a season with the Browns before joining the Green Bay Packers in 1987 and retiring in 1988.
"I'm very proud of this honor. It's humbling," Meyer said. "I had a great career at ISU, but being an offensive lineman, I always wondered if I would be overlooked. I came in from a small school in Wisconsin and wasn't heavily recruited. My high school and guidance counselor suggested that I write a letter promoting myself to every school in the Midwest. Illinois State responded and I came down here on a partial scholarship, redshirted my first year, and was determined to play. I had a great time at ISU and made many friends. It was an awesome time."
Meyer lettered four years at Illinois State after redshirting in 1981. In 1984, he was an honorable mention selection by the Kodak/American Football Coaches Association. The Brodhead, Wis., native was a three-time selection to the all-Missouri Valley Conference team. Once Meyer broke into the starting lineup in the middle of his freshman season, he never missed a single snap with the first offense for the rest of his career. After his freshman season, Meyer was named the most improved player for the Redbirds. In 1985, Meyer participated in the Blue vs. Gray All-Star Game and was a strength and conditioning all-American.
Meyer played three seasons with fellow Illinois State Athletics Hall of Famer and NFL alum Mike Prior. He is currently a warehouse manager at Vosterman's Ventilation in Bloomington.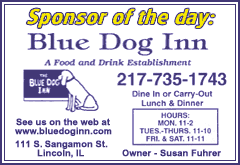 Susan Wellman (1984-88) was player of the year in the Gateway Conference in 1988 after leading the Redbirds to a 20-11 record, a conference regular-season championship and a bid to the Women's National Invitation Tournament. She returned to Illinois State 10 years later, in 1998, as an assistant coach for the final season of the Jill Hutchison era.
"I truly enjoyed my time at Illinois State -- academically, athletically and personally," Wellman said. "I still remember when Jill (Hutchison) and Melinda (Fischer) showed up at my house for my home visit. Once I met them, I knew ISU was where I wanted and needed to be. I learned so much about basketball and life. Jill really taught me a lot and challenged me to grow, develop and succeed. I attribute much of my professional success to my experiences at ISU and having Jill as a coach. Being inducted is also a reflection on the people I played with during my career. I obviously couldn't have been successful without solid teammates who trusted me to get the job done inside. This is truly an honor."
A four-year letter winner, Wellman still owns the Redbird single-season field goal percentage mark of .631 (197-312), set in 1987-88. She is also No. 2 in career field goal percentage (.545), No. 13 in career rebounding (572) and No. 16 in career scoring (1,137).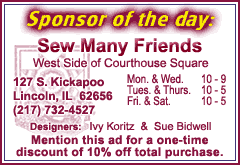 After graduating from Illinois State, the Quincy native played two seasons in the Women's Basketball Association (1993-94) before spending two years as the head coach at Springfield's Ursuline Academy and another two-year stint at Chatham-Glenwood High School. In 1994, Wellman returned to the collegiate level as an assistant coach at Southern Illinois, before moving to Tulsa in 1996 and returning to ISU two years later.
Wellman is currently a district sales manager in Tulsa, Okla., for an expansion sales force with Eli Lilly and Company.
This year's Campbell "Stretch" Miller Award winner is Don Munson. The award is named for Miller, a Redbird athlete who went on to broadcast Illinois State games in the 1940s before joining the broadcasting team for the St. Louis Cardinals. The award named in his honor celebrates the contributions of those whose main services were not playing or coaching but were important to the program's success.
"I knew 'Stretch' Miller a little bit," Munson said. "I spent a day with him at Hancock Stadium, and he was in a wheelchair by that point due to Lou Gehrig disease (ALS). He and I watched a Redbird football practice, and I found him to be a fascinating man and a great storyteller. He is synonymous with Illinois State athletics and helped pave the way at WJBC. That is why it's a real treat to receive an honor with his name on it."
Munson was a drive-time radio personality for 35 years on WJBC, the flagship station of the Redbird Radio Network, and was the voice of the Redbirds for two seasons in the mid-1960s. During that stretch with WJBC he also served as the program director, station manager and vice president of local component of the parent company.
The Gibson City native also serves as a community representative on the editorial board of The Pantagraph and is a volunteer air personality on the campus public radio station, WGLT. He has authored five publications and been recognized countless times with awards and honors for his local contributions, including the WJBC Spirit of McLean County Award in 2000, which was renamed in his honor.
Tickets for the Hall of Fame ceremony are $25 per person and can be purchased through The Redbird Club office. To order tickets or for more information, please call Pat Cattron, (309) 438-3803.
[Illinois State Athletics news release]