We did, that's who. Who is "we"?
To those unfamiliar with what it takes to put on an event, it took thousands of volunteers, city and county employees, elected officials, countless numbers from Lincoln and Logan County who made the Lincoln Sesquicentennial a grand success. The grand celebration took hundreds of people thousands of hours to plan.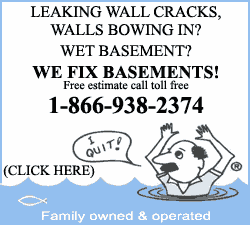 It was a great week and a half in Lincoln. Crowds filled the events; locals, visitors from out of town and out of state flocked to Lincoln to help us celebrate 150 years as an established city. It was the most fun-filled, historical event seen in Lincoln in 50 years.
The sesquicentennial committee headed by Mayor Beth Davis met for two years. Collaboration was needed between city and county government, law enforcement agencies, street and alley maintenance departments, and assistance came from the state of Illinois in several areas. Untold hours were poured into making the sesquicentennial an event to be remembered and talked about with pride for generations.
The Lincoln/Logan County Chamber of Commerce, Abraham Lincoln Tourism Bureau and Main Street Lincoln lent their organizing expertise and support.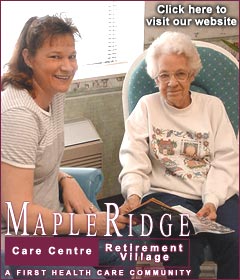 Local agencies that prepared and served in safety and protection included the Logan County Sheriff's Department, Lincoln City Police, Lincoln City Fire Department, Lincoln Rural Fire Department, Logan County Paramedic Association, ESDA and LEPC. They all provided hundreds of hours of extra security for the families and local businesses to be kept safe and protected.
We are particularly fortunate to have two horse teams available to us, the Logan County Sheriff's Auxiliary Posse and the Logan County Horse Search and Rescue, who are trained in the topmost effective search methods in the world. The horse provides an excellent viewing perspective, and they are able to move through blocked streets and crowds with speed not afforded by any better means. The teams actually put their training to use in searching for an 11-year-old boy one evening.
City department heads have been in weekly and multiple-times-per-week meetings with each other, event coordinators and others. They have spent hundreds of excess hours planning with no extra compensation.
Bob Thomas from the fairgrounds was in charge of trash. Lincoln Assistant Streets Superintendent Tracy Jackson said he had six guys to do the cleanup in the city. Heavy rains fortunately helped in the cleanup, washing all the cups and stuff into the street gutters, where the street sweeper was able to clean them up. They all did a great job, Jackson said. He breathed a big sigh and said, "We finished at 2:30 today (Tuesday)."
Jackson said he is glad that he leaves for vacation next week. He chuckled as he commented about his predecessor, Donnie Osborne, who retired the end of May, "Donnie left at the right time."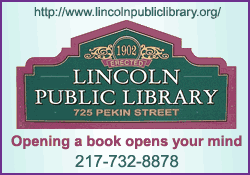 Chief Rich Montcalm said he had six extra guys on each shift during the events. "The weekend was normal -- calmer really," he said. "There were no incidents related to crime." He said that they had checked with other communities to see how to handle special-event crowds, particularly family-oriented events where there would be alcohol available. Springfield recommended having lots of easily identified security.
There were approximately 500-600 volunteer security hours put in just on Friday and Saturday evenings at the downtown stages. The volunteers wore bright yellow T-shirts marked "SECURITY" on the back.
Volunteer chairmen organized events and all the details that encompassed them. Does anybody know who drove all those bands to and from the airports? They got back and forth somehow. In fact, they were driven between here and St. Louis by volunteer drivers. So many details, more than can be imagined, that took great care, cooperation and coordination with many others to accomplish.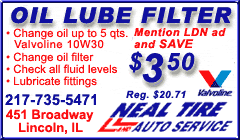 The general consensus by those who put in all those hours is that it was well worthwhile. Everyone asked said that they would do it again but probably not for another 50 years.
If you came out and participated in seeing any of the events or displays, then you know how wonderful everything was and how much everyone deserves a pat on the back.
A letter was read from the Gene Martin family at Tuesday evening's city council meeting. The family has just moved here and wanted to say how much they enjoyed the art and balloon fest and sesquicentennial.
Those words were accepted like jewels when read in the council chamber. Do you have a little ink, paper and a stamp to spare?