Edible soybeans

Send a link to a friend
[SEPT. 11, 2003] URBANA -- Although soybeans may typically be associated with processed soy products such as tofu, soy flour, soy milk, margarine and cooking oil, they are also an edible vegetable in whole bean form. University of Illinois researcher Richard Bernard has developed 13 varieties of soybeans called Gardensoy, specifically bred to be eaten as a vegetable on your dinner plate, alongside peas, carrots and corn but with the added nutritional punch of protein found in soybeans.
Cary Howrey has been farming for about 15 years and was a guinea pig for Bernard's Gardensoy soybeans when he was first developing the varieties. Howrey grew many of the varieties on her farm in Illinois and sells them at a Saturday morning farmers' market at Lincoln Square in Urbana at her stand under the name "Garden of Eatin'."
"When I first started selling edible soybeans," said Howrey, "they were a hard sell to American women. They thought soybeans were just for animals. Then when soybeans were in the news saying that soy products were good for women's health, they started trying my fresh soybeans more. My Asian customers have always loved them."
Farmers in Japan have been growing soybeans to be eaten as a table vegetable for centuries, but their varieties don't thrive in the climate and diseases in the United States, said Bernard. "I started the hybrid process using Japanese soybean varieties and crossed them with our own high-yielding varieties."
This year, Howrey says that she planted three varieties so that they will have staggered harvest times throughout the season, beginning in late August through the end of October. "The Gardensoy soybeans are bigger and tastier. There are some black ones that are really tasty -- not oily or bland."
Soybeans can be cooked different ways depending on when they are harvested, said Bernard. If they are harvested dry, like pinto beans, Bernard says they need to be taken out of the pod and boiled for about 40 minutes. "One big mistake people make is to soak them overnight like they are used to doing with other dried beans and peas. You can't do that with soybeans because they turn rancid if they are pre-soaked. Just throw them into boiling water and cook them for five minutes."
[to top of second column in this article]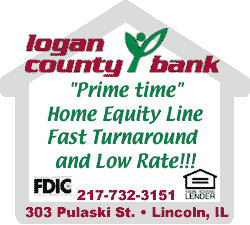 If the soybeans are picked while they are still green, they can be boiled or steamed for four or five minutes, removed from the pod and used just like any other vegetable in soups and casseroles or eaten alone. "They are bright green, so they add a lot of color to a dish but not a lot of flavor like peas," said Bernard. Bernard stressed that unlike green beans, soybean pods are inedible -- stringy with an unappealing texture.
Bernard released the first six varieties under the name Gardensoy in 2000, released seven additional varieties in 2002 and has over 100 varieties that he is still working on. The 13 varieties already released were selected because of their good taste, bean size and color. They have different growth rates so that harvesting can be staggered and spread out over a longer period of time.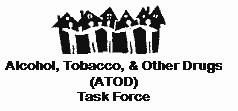 Since large soybean farmers would need to adapt their equipment in order to harvest Gardensoy soybeans, Bernard has primarily focused on getting the seeds to small vegetable farmers and homeowners with vegetable gardens. "We'll provide 30 to 50 seed packets free of charge to anyone who wants to try them," he said. Larger quantities are available through Rupp Seeds in Ohio at 1 (800) 700-1199.
For more information about Gardensoy soybeans, contact Richard Bernard at (217) 398-0926 or rbernard@uiuc.edu or visit http://www.nsrl.uiuc.edu/aboutsoy/edamame.html.
[University of Illinois news release]