Fibroid tumor research

Send a link to a friend
[SEPT. 11, 2003] URBANA -- Nearly 40 percent of the hysterectomies performed each year are the result of fibroid tumors, a condition that afflicts about 25 percent of American women. At present, patients have a choice between surgery and a drug with side effects and limited effectiveness. However, research under way in the University of Illinois College of Agricultural, Consumer and Environmental Sciences may add new options.
Romana Nowak, an associate professor of reproductive biology in the Department of Animal Sciences, is working on two strategies that may hold promise for more effectively -- and less radically -- dealing with fibroid tumors.
"We're hoping that at least one of these proves effective," said Nowak, who came to the U of I in 2000 from the Harvard Medical School.
Fibroid tumors are benign growths of the smooth muscle tissue in the uterus. The tumors cause pain, abnormal uterine bleeding and infertility and are the No. 1 cause for U.S. hysterectomies.
"Fibroid tumors are hormone-dependent, so women tend to get them during their reproductive years," said Nowak. "During menopause, the tumors reduce in size. Drug therapy, the alternative to surgery, involves chemically creating menopause in the patient. However, there are a number of problems with this approach.
"The drug that fools the body into menopause also delivers the side effects of menopause -- bone mass loss, hot flashes, possible damage to the cardiovascular system -- and therefore can only provide about three months of relief."
Nowak's research, funded by private pharmaceutical companies, is looking at two therapies. One involves the use of interferon and the other halofuginone, a drug used in poultry production.
Lab tests show that both the proliferation of fibroid tumor cells and collagen production by the cells are inhibited by halofuginone. Excess collagen production contributes to the tumor mass.
[to top of second column in this article]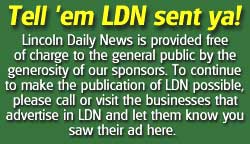 Halofuginone is a coccidiostat used in poultry production and when overused inhibits the production of collagen by skin fibroblasts in chickens, making the animals' skin tear more easily.
"We started using it on fibroid tumor cells in the lab and found that it has profound inhibitory effects on these cells. It can inhibit the growth of the tumors in several ways: by inhibiting proliferation of the smooth muscle cells, increasing programmed cell death and reducing collagen production," she explained.
Nowak hopes that both of these potential therapeutic agents will eventually move to human clinical trials. Other research from a Phase II clinical trial has indicated that halofuginone can inhibit the growth of bladder cancer. And there is yet another potential application.
"Many heart patients undergo angioplasty. Sometimes the process causes some damage to the interior cell walls of the veins, which triggers restenosis or blockage of the vessel," she said. "The patient then has to undergo another procedure to reopen the vessel.
"There are indications that halofuginone treatment prevents restenosis from occurring as well."
[University of Illinois news release]