Parents' perspective on dating and teens
By Jody Dworkin and Jamal Abdulahi

Send a link to a friend
[FEB. 5, 2005] When we were in Somalia, dating took different forms. In the rural areas, boys were in charge of raising camels and girls raised the goats and sheep. Young people met when the animals were grazing on the same land. In the cities, young men would visit neighbors to see the daughters. It was usually assumed that this was a serious relationship that would lead to marriage. In other cases, the parents arranged marriages, so dating did not take place.
Here in the United States, dating also takes several forms. When a child reaches age 12, they may talk for long hours on the phone. A child may correspond with males and female friends through the computer. They may spend more time with friends. Thus, it is important to talk to your teens and to monitor their activities, because parents want their teens to be safe.

Here are tips for monitoring your teens:
Be clear about your family values on dating. At what age can your teen date? Research finds that girls who date men who are much older are more likely to use drugs and alcohol and to engage in early sexual behavior. However, this doesn't indicate that dating means young people will have sex.
Know whom your teen is dating.
Know where your teen is going on a date and what he or she plans to do. Will it be a group date or as a couple?
Set guidelines for where, when and how often your teen can go on dates.
[to top of second column in this article]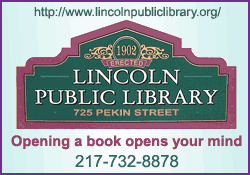 Clarify how you would feel if the relationship is serious or if you dislike the person your teen is seeing. Try not to jump to conclusions about what dating means. You have an important influence, and it is good to talk with your teen about important values.
[Jody Dworkin and Jamal Abdulahi]
[University of Minnesota College of Human Ecology, University of Minnesota Extension Service, University of Wisconsin-Madison -- "Positive Parenting of Teens" publication]