'Birds can't take advantage of home court,
fall to SIU 66-59

Send a link to a friend
[FEB. 17, 2005] NORMAL -- Illinois State placed three players in double figures, but it wasn't enough to top league-leading Southern Illinois on Wednesday night, as the Redbirds fell 66-59 in front of 7,547 at Redbird Arena.
Illinois State (16-9, 8-7) was led by Lorenzo Gordon, who had 13 points and seven rebounds. Also in double figures for ISU were Gregg Alexander, who had 12 points and a team-high nine rebounds, and Trey Guidry, who scored 11. Southern was paced by Jamaal Tatum, who led all scorers with 15. Darren Brooks had a double-double for Southern with 13 points and 10 rebounds.

Illinois State had only 11 turnovers to SIU's eight; however, the Salukis did a better job taking advantage of the miscues, as they held a 17-2 advantage in points off turnovers.

Southern Illinois (21-6, 12-3) opened the first half strong, as they took a 9-4 lead after the first four minutes of play. The Salukis stretched the lead to six after a Tatum 3 with 15 minutes to go, giving SIU a 12-6 advantage. The 'Birds kept it close for the next few minutes as the two teams traded buckets.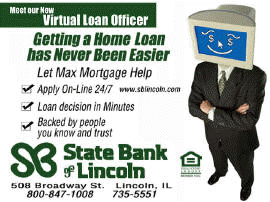 Redbird head coach Porter Moser was assessed a technical foul at the 10:12 mark, and Stetson Harriston made both free throws to push the Saluki lead to six again, at 18-12. Following the technical, the Redbirds came back energized, as they went on a 10-0 run, highlighted by a Greg Dilligard tip-dunk to give ISU its first lead, at 19-18 with 8:12 to go. Guidry capped off the run with a 3 on the next possession, giving ISU a four-point advantage at 22-18, its biggest lead of the game.
The Redbirds struggled the last seven minutes of the half, though, as SIU outscored Illinois State 12-2 to take a 30-24 lead into the locker room.
Guidry led ISU in the first half with nine, while Saluki freshman Matt Shaw paced his squad with eight.
In the second half, the Salukis scored five points in the first 1:30 to take a 10-point advantage at 35-25. Back-to-back 3s by Nedu Onyeuku and Gregg Alexander trimmed the lead to three at 37-34 with 14:04 left to go in the game. That was as close as the 'Birds would get, however, as SIU then went on a 6-0 run to extend the lead to 43-34 at the 12:17 mark. Southern extended its lead to as many as 11 in the game, but the 'Birds cut it to five with under a minute to play. Southern made its free throws down the stretch, however, defeating Illinois State by a final of 66-59.
The Redbirds will next be in action on Saturday, when they travel to Green Bay, Wis., to take on the University of Wisconsin Green-Bay Phoenix in ESPN's Bracket Buster III. Tip time is set for 8 p.m., and the game will be televised on WMBD.
[Todd Kober, assistant athletics director, media relations,
Illinois State University]