Alexander now No. 1 of all time
There were some who scoffed or doubted, but there should be no disbelievers now. That is because Lincoln's Gregg Alexander is now the No. 1 3-point shooter in ISU history!
When you think of the previous shooters on this list, like the previous leader, Tarise Bryson, you think of players who had all kinds of plays run for them. Alexander has made his simply in the flow of the game. He is matter-of-fact about them. To him, he's just doing his job, helping ISU win games.
To me, that's what makes this record all the more special. The LDN salutes Alexander on reaching this incredible milestone!
BTW, Alexander is only a 3-pointer away from becoming something like only the 37th player in ISU history to record 1,000 points in his career. He will also likely finish in the top five in 3-point shooting percentage as well. He also is currently the leading 3-point percentage shooter in the Valley and one of the leaders in assists-to-turnover ratio. However, once again, he is more concerned about how far the Redbirds advance in postseason play than he is in these numbers.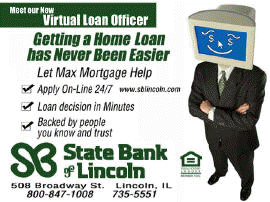 Illinois closes another successful business trip
The Illini are becoming the standard that other teams are being compared to.
After seeing what they accomplished at Penn State, Illini nation looked to Iowa City with fear and trepidation. Not because they thought Illinois would lose, but that they could lose... and if they were going to lose anywhere, it might be there, though they wanted them to lose anywhere but there if they were going to have to take a loss, comprende?
It's just that Iowa probably tested the Illini the best this season by pushing them to overtime in a game that hung in the balance for far too long. This time Illinois tried to make sure that nothing bad happened by starting well and finishing even stronger.
Dee Brown and Deron Williams led the way with 18 points, and James Augustine continues to come up big by cashing in 13 points to go with eight rebounds. These performances offset the quieter work of Head and Powell, who didn't have their best games.
How 'bout the play of Nick Smith?
Before I comment here, let me remind the loyal readership that this space has NOT participated in the Nick Smith-bashing season or the shots taken at him throughout his career. In fact, I confess that he has been one of my favorite Illini. That's probably not professional for a sports writer to make a claim like that. But since I'm merely a "semiprofessional," perhaps I can get away with it. At any rate, I'm going to try.
Smith came up huge late on Saturday. Staring at a first loss right smack in the face, Smith coolly sank two free throws to extend the Illini lead to four points. Later, with the shot clock about to expire, Smith launched a fall-away 3-pointer from the corner. You could hear the comments flying from Illinois, Iowa and beyond.
I swear, though, that I heard only one sound... I think I recognized it as Smith's own voice simply saying "face"! (For those unfamiliar with that term, get a dictionary from the late '70's-early '80s.) That meant the effort was first and foremost for the Hawkeyes and their fans. But it may just have been intended as much for all critics and skeptics of Smith this year and throughout his career.
The kid CAN play and has helped the Illini win some important games during his time here. He is extremely intelligent (something I thought we wanted our athletes to be), funny and articulate. He understands how important college basketball really is... AND how unimportant it really is at the same time (call me, fans, if you need an explanation for that one).
The teams we have played this year have utilized more guards and wings than post players, which obviously does not present the best matchups for Smith.
People will criticize him now for not talking to the media after his great effort at Iowa. Not me. I totally understand it.
Some media are so busy and so distracted and so full of themselves they want to hop on your wagon only IF you are the big star and the weekly pick. Then if you happen to come through late in the year in a game like this, then all of a sudden they want to talk to you. They have forgotten about your leadership contributions all along the way. They forget about how you've made the team better in practice every day. They forget that even though you may not score like you used to, that you still make great screens to free up your teammates and that you make great passes to them to get easy scores.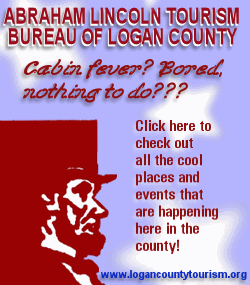 I readily admit that I am much wackier and much crazier than all the experts and the great media personalities. But I don't forget players, and I certainly have never forgotten Nick Smith. He was the dagger at Iowa, he nailed the coffin shut, and he took the microphone out of the fat lady's hands to sing the coup de grace! I say, nice going, Nick Smith!
Lincoln clinches another CS8 title
The Lincoln Railers rolled on by beating Springfield at home Friday to celebrate Senior Night in appropriate fashion. The victory ensures Lincoln of at least a share of yet another CS8 crown (these guys are amazing).
For an encore the Railers went on the road to face a tough Peoria Woodruff team. However, the Railers proved to be much too strong for them as well and won their 25th game of the year.
Area hoops picture keeps getting sweeter
How could it get any sweeter, you ask? Well, don't ask me... Why not ask the Lincoln Lady Railers instead? They just won regionals for the first time since 2000. It came at the expense of the Bloomington Lady Raiders, who had beaten Lincoln earlier in the season at Bloomington. This time the venue was the Roy S. Anderson Gym, and the outcome favored the Lady Railers 43-30.
Bloomington finished its campaign at 17-8. Lincoln upped its record to 17-10 and will next tackle a strong Champaign Central squad, who beat Danville 58-50 to win their regional. Tip is set for 8 Tuesday night at Normal Community.
Congratulations, Lady Railers, and good luck at sectionals!
The "Miracle on Ice"
I guess we are celebrating the 25th anniversary of the "Miracle on Ice." For those needing a refresher... At the 1980 Winter Olympic Games held in Lake Placid, N.Y., the world's best hockey team, the Soviet Union, was set to play the USA as both squads entered the medal round. Russia had pummeled opponents for years and had recently beat the U.S. squad 10-3 at Madison Square Garden in New York in a game that wasn't that close. But yet, the Americans were hopeful. They played the game of their lives. Jim Craig held the Russians at bay, and Mike Eruzione and his mates found a way to win that game and one against Finland (I think) to capture the gold.
I watched the game at a youth ranch, Christian Encounter Ministries in Grass Valley, Calif., with my friends Steve and Annie Stewart, who live in Springfield. Where were you that day?
It was way more than a hockey victory. It was a statement to the world. That freedom allows wholes (or, in this case, teams or maybe even countries) to be more than the sum of their collective and respective parts. I think we need some more victories like that one today, some more miracles and some more celebrations. I've suggested this before, but rent the movie "Miracle" and let you and your family enjoy the ride and just get swept away...
Double Stufs
While I tried to write this column, I've been throwing down some double-stuffed Oreos. While this is not an ad for them, I just have to say that these babies are pretty good.
Classics
And speaking of classics, my son is really into robots, monsters and dinosaurs right about now. The thought hit me... if he's into all that, he'd love one of my favorite classics, "Star Wars." I shared that with my wife and she thought I was crazy (I hope she doesn't think that about me often). So, we rented it this weekend and... he loved it! His only complaint was that the people talked too much!
NBA
Shaq and Allen Iverson led the East to a 125-115 victory in the NBA All-Star game in Denver. We here at the LDN are miffed as to why Lincoln's Brian Cook was conspicuously left off the Sophs roster for their game with the Rookies, but we are starting to get more of the picture. Soon we will give you loyal readers an update on Cook's season... and it's been a good one for him so far.
Nissan Open
The Nissan Open is under water, but they're hoping to play catch-up today and... Tiger is lurking...
That's it for me, everybody. You stay classy, Logan County (sorry, I couldn't resist a one-week signature change after watching a certain movie about a news anchor)!