Bridget Schneider joins PFC Asset Management

Send a link to a friend
[JAN. 5, 2005] A local business is excited to announce a couple of major changes. First, Clarence Barney and Dana Sydney invited K. Bridget Schneider to join the PFC Asset Management Inc. team. Schneider accepted, and she began working at the firm on Jan. 3. Barney and Snyder felt that their clients would benefit from the increased personalized attention. The team of three professionals is now available to help with all of the clients' financial needs.
In addition to the personnel increase, PFC Asset Management began an association on Nov. 29 with a new broker-dealer, Securities America Inc. Sydney said that the PFC Asset Management office will greatly benefit with improved access to technical, back office and electronic support that will better serve their clients.

The goals of PFC Asset Management are to provide clients with up-to-date financial and investment information, while offering a full spectrum of risk management and insurance services. During discussions with clients, they are often asked if they can take a more active role in establishing and implementing plans for retirement, college funding, estate transition and risk management. Most clients are simply seeking advice and help from a trusted professional and the opportunity to solve several needs with one-stop service.

[to top of second column in this article]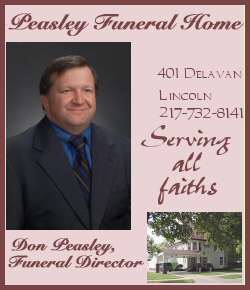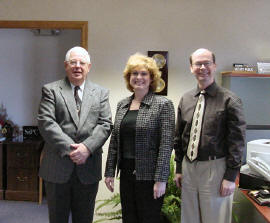 PFC offers clients unbiased financial advice as well as year-round monitoring to make sure clients stay on course. Too often plans are not reviewed or, even worse, not implemented at all after they are developed. By regularly meeting with clients to truly appreciate their needs and objectives, the professionals at PFC believe they can help clients achieve the peace of mind that comes from working with a trusted adviser. The team at PFC understands the importance of any financial decision, and they take a personal interest in all clients, Sydney said.
PFC Asset Management Inc. is located at 1801 N. Kickapoo St., in the H&R Block building in Lincoln.
[News release]