How about the "mad" dance? Or kneading bread? Or defusing the stress with silliness. These are just a few of the dozens of soothing and coping strategies described in "Self-Calming Cards," a 36-card full-color deck just published by Parenting Press.

Created by Elizabeth Crary and Mits Katayama, both of Seattle, these cards include step-by-step instructions in English and Spanish for introducing both the concept of self-calming and such calming activities as blowing bubbles, stringing beads, singing, jumping rope and soaking in a warm bath.

"Self-Calming Cards," by Elizabeth Crary, M.S.

"If You Can't Cope, You Need Crary's Cards"

We all get angry sometimes. We all get anxious or frustrated, too. But what do we do about these feelings?

Some of us cope well -- and the rest of us need Elizabeth Crary's new "Self-Calming Cards."

Based on Crary's more than 25 years as a parent educator, this set of practical cards from Parenting Press provides an introduction to emotional literacy. It helps both adults and children understand the importance of identifying and acknowledging emotions and of learning how to soothe yourself.
Like all of Crary's publications, the "Self-Calming Cards" provide step-by-step help in the form of coping and problem-solving tools, games, and exercises that parents and teachers can use -- before disaster strikes -- to help children manage their feelings.
The cards describe six different ways to cope: with physical, auditory, visual, creative, self-nurturing and humorous activities. In each of the six different groups, there are four cards with charming illustrations of kids demonstrating suggested coping techniques. The techniques are sequenced, to make it easier for children to learn the coping skills and to meet the needs of different age and ability levels. For example, the creative activities include making something such as a craft, writing a letter, drawing a picture and baking bread.
Even better, the card deck includes games that teach basic concepts. "Stop the Story" introduces the concept that kids can make choices. "Imagine That" teaches kids how to practice skills through pretend situations. The more advanced "Take Three" asks kids to observe how different activities affect their feelings.
Not every self-calming strategy will work in every situation.
"The key, however, is that we all have choices," points out Crary.
This nonjudgmental approach is the hallmark of a Parenting Press book: Crary doesn't tell anyone -- child or adult -- how to solve a problem. Nor does she let the other authors at the Parenting Press dictate how issues should be resolved.
"Our books are respectful," Crary says. "Our goal is to help you identify what you want rather than telling you what you should do."
Her mission has been a success: Parenting Press Inc. has published more than 80 children's and child-guidance books since its founding in 1979. In total, the press has 2 million copies of its books in print. Consistently praised for offering a sense of perspective, no-nonsense analysis and practical suggestions that work in real life, Parenting Press books are so carefully written and field-tested that they are standards on bookstore shelves. Crary calls them "modern classics -- books you can go back to again and again."
Best-selling books seem like a long way from food poisoning, which is where Crary started her career. A home economics graduate, she earned a master's degree in nutrition and biochemistry before beginning work for the Food Research Institute in Madison, Wis. But almost as soon as she finished school, she was leading Girl Scout troops -- and researching parenting so she was better prepared for her groups of pre-teen girls.
After her son was born in 1971, Crary found that her traditional home economics training -- and the parenting classes she'd been taking -- helped with her own child development questions. Conversations with other new parents resulted in her leading parenting classes and support groups.
[to top of second column in this article]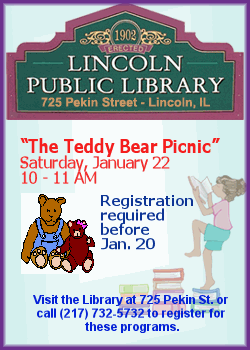 In 1976, the handouts she created for parenting classes became the basis for a book. Eager to try out its concepts, she field-tested the draft through a community college parent education class. By 1979, "Without Spanking or Spoiling" was ready for publication. Unwilling to give up control of the book design and aware that she would be responsible for marketing the book, regardless of who published it, Crary chose to self-publish her guide. It was an instant success; less than a year later, every one of the 5,000 copies was gone.
Today Crary still teaches parenting education. She's a popular speaker at professional conferences and on television and radio talk shows. "Without Spanking or Spoiling," revised and expanded a few years ago, has 171,000 copies in print. And the woman who claims she "hates" to write has produced dozens of new books and card decks. Each one, as you can imagine, is packed with problem-solving suggestions.
Detail enriches emotional nuances in Katayama's illustrations of children
Mits Katayama started drawing as a boy and now, seven decades later, he's still illustrating publications like the new "Self-Calming Cards" available from Parenting Press.
Detail, especially the detail that creates nuances in emotional situations, continues to fascinate Katayama. It is such an important part of his work, he says, that he adds the clenched teeth, crossed eyes and dozing smile almost automatically -- he simply doesn't create emotionless characters.
Besides the facial expressions and body language that Katayama portrays, even his smallest images are rich with evocative detail: the child rocking in his chair at the table, the puppy and kitten nosing each other, the scowling self-portrait a girl is crayoning. But each image is evoked with nothing more than a few simple lines and bright colors.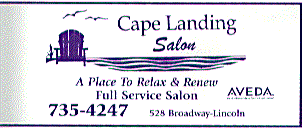 Encouraged by his immigrant parents and a teacher in his three-room elementary school, Katayama has spent his entire career with pencil or paintbrush in hand. When he went into the U.S. Army Signal Corps, he was a radio operator -- but found that his background got him volunteered for such jobs as painting rooms and names on helmets!
Reared in Pacific, Wash., a truck farming neighborhood south of Seattle, and then in Sumner, in Pierce County, Wash., Katayama has spent his entire life in the Northwest. Like many of Japanese heritage, he was interred during World War II -- in his case, at the Minidoka Relocation Center near Twin Falls, Idaho. After three years there and a short post-interment stay in Nyssa, Ore., he was able to return to the Seattle area.
A graduate of the Edison Technical School, now Seattle Central Community College, Katayama started out in the late 1940s as what was then called a commercial artist.
In that era preceding computer-generated type and art, Katayama created illustrations and lettered text that filled print advertising, point-of-purchase displays, brochures and other marketing materials. For decades he has also designed logos and illustrated books, magazines and catalogs. He was described in the Graphic Artists Guild history as "one of the hottest illustrators in Seattle" in the post-war era.
Besides the "Self-Calming Cards," written by Elizabeth Crary, and a children's picture book written by Eileen Kennedy-Moore and to be published in spring 2005, Katayama has illustrated such Parenting Press publications as the "Feelings for Little Children Series," where children and their pets grin, grimace and dance through happiness, anger, shyness and silliness; "Help! The Kids Are at It Again: Using Kids' Quarrels to Teach 'People' Skills"; and the "PEP Talk" quarterly for parent educators.
He and his wife are the parents of three and the grandparents of one.
The cards, listed at $12.95, may be purchased by ordering ISBN 1-884734-67-7 at (800) 992-6657 or www.ParentingPress.com. For ordering instructions, go to "Self-Calming Cards" on the Parenting Press website and click on "Add to shopping cart."
You can find other helpful child rearing and teaching books and tips at Parenting Press.
[News release]