Illinois school officials begin new training for emergency situations

Send a link to a friend
[JAN. 14, 2005] SPRINGFIELD -- Gov. Rod Blagojevich launched a pilot program Thursday to provide Illinois school officials with the skills they need to protect students and staff during all types of emergency situations. Representatives from seven school districts participated in the program's first training session, which was on Thursday in Springfield.
"We need to ensure that schools are prepared for any kind of crisis," Gov. Blagojevich said. "Through this pilot program, we're working hand-in-hand with schools to build upon their existing emergency plans for such events as fires and tornadoes. We're giving them the tools they'll need if they ever are faced with a disaster at their school."

The training program will take place in 14 school districts and will help to make 207 schools and nearly 84,000 students more secure and better prepared.

The training sessions are part of a plan the governor announced last fall to make schools, teachers and students more secure. Other initiatives include the development of a new school safety drill act, to be introduced during the legislative session, that will provide better direction to schools on conducting their emergency drills and reviewing their emergency plans. The third initiative involves the creation of a permanent school security planning group that will develop a new, comprehensive state emergency planning guide for Illinois.

The Illinois Terrorism Task Force, the Illinois State Board of Education and the Illinois Education Association are partnering to provide training for critical incident response teams. The 4½-hour training sessions will help each school district build teams to respond to a wide range of emergencies in schools and manage the situation until local emergency response personnel arrive. Participants will learn about the Incident Command System, a command structure used by emergency responders across the nation, as well as participate in small group activities and an end-of-the-day tabletop exercise designed to test the skills they've learned.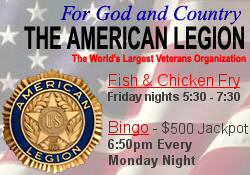 The U.S. Department of Homeland Security and the U.S. Department of Education recommend that schools be prepared to be self-sustaining for up to 72 hours in case of a catastrophic event that would prevent emergency responders from reaching the school. Most emergency planning in schools today is built around the premise that school personnel will need to manage a crisis for only a matter of minutes. This training program helps school personnel be better prepared for handling situations longer.
[to top of second column in this article]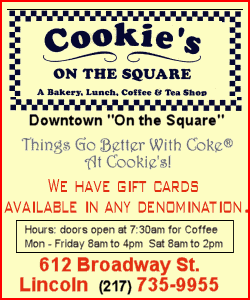 "This training is part of our comprehensive homeland security program. It will offer schools and communities tools to prepare to respond to natural hazards as well as threats of terrorism," said Mike Chamness, chairman of the Illinois Terrorism Task Force. "The real key to success is bringing school officials to the planning table along with police, fire, public health, emergency management and other first responders. Protecting our schools has to be a community effort."
Representatives from seven school districts participated in the first training session. They were:
Carpentersville Dundee Community Unit District 300
Seneca Community Consolidated District 170
Seneca Township High School District 160
McLean County Unit District 5
Marion Community Unit District 2
Clinton Community Unit District 15
Bethalto Community Unit District 8
An additional seven school districts will take part in a second training session, set for Jan. 18. Those districts are:
Decatur District 61
Waukegan Community Unit District 60
Jasper County Community Unit District 1
Bloomington District 87
Quincy District 172
Washington Community High School District 308
Woodridge District 68
Both training sessions are being conducted at the Illinois Education Association Professional Development Center in Springfield.
[News release from the governor's office]