'Lincoln and the Gettysburg Address:
An Essay Contest for Middle and High School Students'

Send a link to a friend
[JAN. 14, 2004] SPRINGFIELD -- C-SPAN, the nationwide public affairs cable television network, and the Abraham Lincoln Presidential Library and Museum have announced "Lincoln and the Gettysburg Address: An Essay Contest for Middle and High School Students." The contest challenges students to craft their own thoughts about a "new birth of freedom" in an essay not to exceed 272 words, the length of President Lincoln's Nov. 19, 1863, Gettysburg Address.
Ten winning students will be present at the grand opening of the Abraham Lincoln Presidential Museum in Springfield on April 19.

Brian P. Lamb, C-SPAN chairman and chief executive officer, says about the contest: "Part of C-SPAN's mission is to look at history as a way to bring context to what we're seeing today in government and politics. The essay contest asks students to look closely at a historical speech and to imagine both its brevity and influence more than 200 years later. We look forward to reading their opinions about our country in 2005."

The grand prize winner will receive $1,500 in cash and will have the opportunity to read his or her essay during the nationally televised museum opening ceremony on April 19. Nine first-prize winners will receive $750 in cash. All 10 winners, and a parent or legal guardian of each, will be treated to an all-expenses-paid, five-day "Looking for Lincoln Illinois Road Trip," beginning April 14 in Springfield, that will take them to most of the central Illinois locations that were important in Abraham Lincoln's life.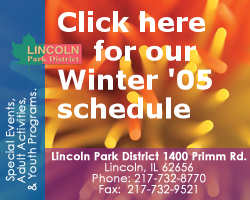 In addition, 20 students will receive honorable mention cash prize awards.
"Abraham Lincoln wrote some of the world's most profound and important documents," said Illinois Gov. Rod Blagojevich, who is leading the charge to complete the state-operated Abraham Lincoln Presidential Museum. "This essay contest challenges America's youth to reaffirm our Lincoln heritage, creating their own timeless messages of equality and freedom. I look forward to welcoming all visitors to our new museum, where Lincoln's life and words will continue to inspire current and future generations."
Essays must be as close as possible, but not exceeding, 272 words and reflect the theme "New Birth of Freedom." Middle school students in grades 6-8 and high school students in grades 9-12 are eligible to enter. Typed essays and completed student entry forms must be received in C-SPAN offices by 5 p.m. Eastern time March 1. Winners will be announced by noon Eastern time on March 11.
Students are encouraged to enter the contest online. For more information and complete contest rules, visit www.c-span.org/classroom/lincolncontest.
[to top of second column in this article]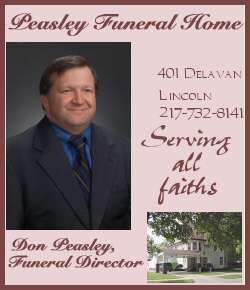 Entries will be judged by a panel of C-SPAN representatives. Winners will be chosen based on the thoughtful examination of the contest theme, originality of expression and adherence to the 272-word limit.
C-SPAN, the political network of record, was created in 1979 by America's cable companies as a public service. C-SPAN is currently available in 88 million households. For more information about C-SPAN, visit C-SPAN.org.
The Abraham Lincoln Presidential Library Foundation is partnering with C-SPAN in the essay contest. For more information about the foundation, visit www.alincoln-library.com/foundation/foundation.html.
The Gettysburg Address and other original Lincoln treasures will be displayed at the Abraham Lincoln Presidential Museum following the building's April 19 grand opening. The state of Illinois' Lincoln Collection, the world's largest gathering of pre-presidential Lincoln material, consists of 47,000 items that will be displayed on a rotating basis in the museum's Treasures Gallery. When not on display, items are housed in the adjacent presidential library for research purposes.
The Abraham Lincoln Presidential Museum will also feature nearly 50,000 square feet of exhibits, special effects theaters and displays of original artifacts that will plunge visitors into Lincoln's life and times. Hundreds of thousands of visitors each year will be immersed in the Lincoln story through two state-of-the-art exhibit "journeys" depicting Lincoln's early years, home life, legal and political careers, and presidency. The Union Theatre will present "Lincoln's Eyes," a 17-minute show that uses special effects and three screens to surround the audience with the tragedies and triumphs of Lincoln's life. The "Ghosts of the Library" theater will amaze audiences as live actors interact with ghosts onstage to make yesterday and today come alive.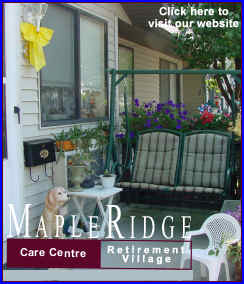 The museum will also feature a children's area, restaurant, gift shop and a 4,500-square-foot Plaza, expected to be one of the most popular gathering places in Illinois. The complex will include a welcome center in the restored 1890 Union Station and a parking garage for visitors. The welcome center and garage are currently under construction. The entire complex is administered and staffed by the state of Illinois through the Illinois Historic Preservation Agency.
[News release]