Twelve children have been recovered since Gov. Blagojevich launched significant improvements to the state's AMBER Alert system early in his administration. While the AMBER Alert system was established in Illinois on Feb. 1, 2002, no child recoveries had been credited to the system prior to the improvements announced on April 24, 2003.

To celebrate these successes, the governor was joined by the state's partners in the AMBER Alert system -- including representatives from law enforcement, the Illinois broadcast community, the National Weather Service and the SBC Foundation -- and the family of 5-year-old Marilyn Ali, an Illinois child recovered as a result of an AMBER Alert.

"The tragedy that surrounds the death of Amber Hagerman serves as a catalyst for law enforcement throughout America to take new and innovative approaches in situations where a child's life is in danger," Gov. Blagojevich said. "Over the last two years, we have made the Illinois AMBER system into one of the most comprehensive, technologically sophisticated systems in the nation. Our AMBER Alert system has become one of the best tools we have for rescuing children who are in danger."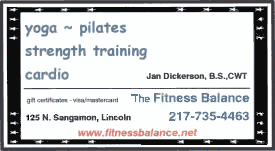 The governor pointed to 5-year-old Marilyn Ali as one of the endangered children the AMBER Alert system has helped protect. Marilyn was abducted from her back yard in Chicago in October 2003 by a woman who asked to use the family's telephone. During the investigation, a solid description of the suspect was developed and broadcast in an AMBER Alert. A person who heard the alert recognized Marilyn and her abductor and called 911.
"Keeping your kids safe is parents' first concern," Blagojevich said. "And, God forbid anything should ever happen to them, you want to know that everything that can be done is being done. That's why this day is so important -- to talk about how we handle a crisis and how we recover children who are missing and in danger. I want to thank all the police officers, the National Weather Service, our state's broadcasters and everyone else who makes our AMBER system work."
In January 2002, Illinois became the first state to enact legislation developing an AMBER Alert system. In April of 2003, Blagojevich created the Illinois AMBER Task Force, making Illinois one of only two states in the nation to create a partnership with the National Weather Service and the state's broadcasters. Through the partnership, the Illinois State Police are able to send information on missing or abducted children to radio and television outlets throughout the state for immediate broadcast.
[to top of second column in this article]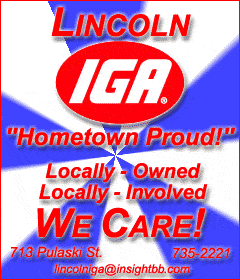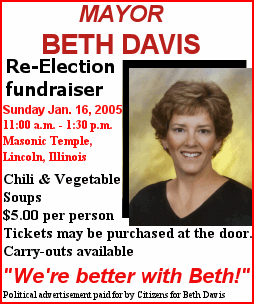 "The success of the Illinois AMBER Alert program demonstrates the importance of law enforcement, the media, private business and the public in general working together to accomplish the recovery of children who have been abducted," said Illinois State Police Director Larry Trent. "This valuable system gives us hope that with the watchful help of the public, abducted children will be returned safely to their families."
Since the creation of the task force, there have been 12 AMBER-related recoveries in Illinois. Strict criteria must be met in order for the plan to be activated. In 2003 and 2004, there were 86 requests for activation, 32 actual activations of the plan and 28 broadcasts.
Under the Illinois AMBER Task Force there have been a number of modifications and improvements to the system:
Illinois uses the National Weather Service to broadcast messages about an abduction, similar to the plan used during severe weather emergencies.
Illinois broadcasters are permitting on-air programming to be interrupted when an AMBER Alert is broadcast. Iowa is the only other state with a similar program.
Illinois Department of Transportation electronic message boards are utilized to alert the motoring public during an AMBER Alert.
Community outreach programs have been developed; a child safety coordinator has been appointed; school curricula on child abduction prevention and training for law enforcement personnel have been developed.
The SBC Foundation is providing a $77,000 grant to support the AMBER Alert system in Illinois. The funds will be used to purchase new computers, communication equipment, management technologies and training materials to produce a faster response.
"We recognize that the AMBER Alert network is critically important in helping to locate lost or abducted children," said Carri Hightman, president of SBC Illinois. "It is my wish that, from this moment forward, there will never be a need for us to mobilize, but if that is necessary, we will be able to make a difference for a child, family and our community."
AMBER stands for America's Missing: Broadcast Emergency Response. The Illinois AMBER Alert notification plan is a voluntary partnership designed to assist children under the age of 16 who have been abducted and are at risk. It does not apply to missing children in general, and specific criteria must be met for activation by a local police agency.
[News release from the governor's office]