Illini dispose of rude 'Cats; Alexander shoots holes in Bulldog zone

Send a link to a friend
By Jeff Mayfield
[JAN. 17, 2005] A year ago at this time, Illini fans were bemoaning just about everything. Fans were mourning the loss of Bill Self to Kansas, early losses in the Big Ten and wondering if hiring Bruce Weber was the right course of action. A record of 31-2 since a loss at Evanston a year ago has gone a long way toward brightening the mood of the Illini faithful.
This year added a new dimension to the whole situation. The Illini know that they're carrying one of the largest bull's-eyes on their backs that has ever been seen. They also know that they will be abused in every possible way when they go on the road, but Saturday's road trip may have seen fans stooping to a new low. Whether that is possible at Northwestern I do not know, but reports from the scene were that the fans were cursing Illini players, coaches and even the managers and that just before game time someone threw a pizza at the players. They must've not known how truly hungry this Illini team really is! I've been around the game my whole life, and I would have to say that taunting the managers is a first for me.

I would like to take this opportunity to thank Wildcat nation for inducing the wrath of the Illini, because Illinois opened up a big can of whoppin' on Northwestern in response to their warm welcome, which resulted in a 78-66 whipping. I found it humorous that Northwestern coach Bill Carmody was at a loss to understand his team's 16 turnovers. My response: "Hey, Bill, why not consult your fans?"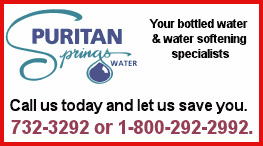 Luther Head led the way with a scintillating 26-point performance. Roger Powell continued his outstanding play with 15 points, and visibly upset Dee Brown tallied 12 for the cause.
With the win Illinois goes to 18-0, which is the best start in history for an Illini team, besting the 17-0 run that the 1988-89 team used to vault itself to the Final Four. The Illini also moved to 4-0, have won 14 Big Ten games in a row and have an 18-0 overall record. According to an ABC stat yesterday, Illinois leads the nation with something like nine or 10 road wins in a row, to boot. Needless to say, with UNC's loss to Wake this past weekend, Illinois should remain No. 1 for a seventh straight week!
The Illini will host a stronger-than-usual Iowa team Thursday night at the Assembly Hall.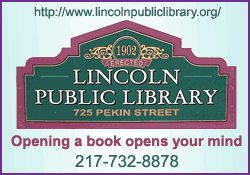 Alexander does it all in Redbird victory
Yes. You read that subheading correctly. Lincoln's Gregg Alexander nailed five first-half 3-pointers and tallied six assists and six rebounds for the game, leading ISU to an exciting victory over Drake. He also registered one steal, one blocked shot and led the team with 34 minutes of game action while committing only two turnovers. He may have directed traffic and sold 50-50 tickets when we didn't have our eyes on him! Alexander was terrific as he shot holes in Dr. Tom Davis' vaunted zone. In the second half he fed his teammates for open shots and hauled down big rebounds whenever the Bulldogs tried to cut into the lead.
In the end, ISU had a 74-61 triumph over a solid Drake U squad and had outdone last year's ISU cinquet by winning their 11th game against only five losses. The victory evened their record in the Valley to 3-3.
We sure would like to see them get at least seven or eight more wins and get rewarded with a nice NCAA invite or a nice NIT game at home!
Whatever the case, Alexander sure knows how to manifest an exciting senior year on the court. Coach Moser commended Alexander for his tremendous shooting and the way he inbounded the ball against the press. Both of those factors led directly to the Redbird victory.
ISU hits the road Wednesday night with a tough game against the greatly improved Sycamores of Indiana State.
Mutterings will continue on Tuesday.