In-depth cyst nematode clinic
Feb. 1, 9 a.m.-noon, Logan County Extension office, Lincoln, $5
Standardizing is occurring in the methods we use for processing soil samples to detect and count soybean cyst nematodes. Learn what the new numbers mean.
One of the biggest changes in diagnosing soybean cyst nematode problems and making recommendations will be in the way we treat differences among the populations. We always talked about SCN "races." Unfortunately, the situation in the field is a lot more complicated. A new way of naming SCN populations, called the HG type test, will be presented.
Dr. Terry Niblack, Extension nematologist, and Dr. Suzanne Bissonnette, Extension IPM educator, will present the workshop.
So, join us for this In-Depth SCN Workshop and learn what is new and improved for soybean cyst nematode management and detection.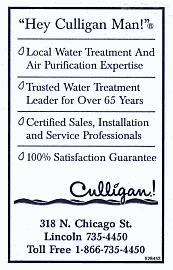 Rootworm Management Program
Feb. 4 and 11, 9 a.m. -12:30 p.m., local Extension office via distance technology, $5 per session
Controlling corn rootworms has never been without its problems, both in the past and today. Understanding the effects of weather on corn rootworm biology and the performance of rootworm control products is important in making management decisions for this pest. Resistance management issues are important for larval and adult control programs.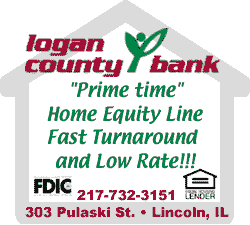 Entomologists from Illinois, Indiana, Iowa, Minnesota and Nebraska will present information on managing this pest. The workshop will be taught in a distance-learning environment, using a teleconference system and other educational materials.
The specific agenda for each day is available by contacting the office at 732-8289.
Soybean Rust 2005 Situation, Issues & Options
March 29, local Extension office via distance technology, $5
Tentative program topics to be covered: basics of soybean rust, scouting and diagnosis, and management.
* * *
CCA continuing education credits are available for all sessions. Preregistration is requested one week in advance. You may preregister by calling the office at 732-8289 or e-mailing John Fulton at fultonj@uiuc.edu.
[John Fulton, unit leader, University of Illinois Extension, Logan County Unit]