"The written word is an important expression of originality, and this contest is an exciting way for Illinois' young people to showcase that originality and share their work," Patti Blagojevich said. "I hope that the poet laureate's own powerful poetry will provide an example. I'm looking forward to meeting and honoring some of these writers in a few months."
"As poet laureate, I hope to inspire the next generation of this state to be creative and to make poetry an accessible art form," said Stein. "This contest is a great way to make headway on both of those goals, and I'm looking forward to our continued partnership with IATE."
Stein, the fourth poet laureate since the creation of the post in 1936, gives frequent poetry readings around the state and maintains a website, http://poetlaureate.il.gov, to feature other Illinois poets, including young people. Coordinating a statewide writing contest for the youth of the state was one of his initial goals after being appointed in December 2003. He also serves as the Caterpillar Professor of English at Bradley University in Peoria.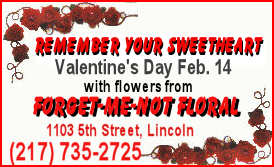 The first lady chaired the committee that chose Stein as poet laureate. She will host an awards luncheon for the winners at the executive mansion. The first-place entries are published in the fall issue of the Illinois English Bulletin, and Stein plans to post a selection of the pieces on his website as well. On average, 30 poetry and 30 prose entries win first place each year.
The Illinois Association of Teachers of English, the oldest English organization in the U.S., is based at the Department of English of Illinois State University in Normal. The Illinois English Bulletin is also published there. Membership in the association is open to any individual interested in English instruction, English language and literature. Currently, the association has 1,035 members statewide.
Only teachers who are members of the association can submit entries, which should be clear and legible on standard-sized paper and postmarked by Jan. 31, 2005. Poems are to be no longer than 40 lines, and prose is to have no more than 1,000 words, with no illustrations. A panel of judges, including the poet laureate, will read submitted work and choose the winners. Other rules can be found at http://www.english.ilstu.edu/iate.
First-place honorees will be notified in the spring.
Poetry should be submitted to:
IATE Poetry Contest
Robin L. Murray
Department of English
Eastern Illinois University
600 Lincoln Ave.
Charleston, IL 61920
Prose should be submitted to:
IATE Prose Contest
Kimberly M. Radek
Division of English, Mathematics, and Education
Illinois Valley Community College
2578 East 350th Road
Oglesby, IL 61348-1099
[News release from the governor's office]
["Bruised Paradise," poems by Kevin Stein]