As part of the re-branding, The Manufacturers Life Insurance Company (U.S.A.) (Manulife USA), the issuing company for Venture Variable Annuity products in the United States, changed its name to John Hancock Life Insurance Company (U.S.A.) (John Hancock USA), effective Jan. 1.

"The John Hancock brand is one of the most recognized in American households, with 95 percent awareness among consumers," said James R. Boyle, president, John Hancock Annuities. A study by Plan-it-Marketing found that brand is, by far, the most important criterion in choosing a company from which to buy an annuity, accounting for 34 percent of the purchase decision. Financial strength, the second most important factor, accounts for 19 percent. "Financial advisers now have the best of both worlds -- a trusted and recognized brand to offer clients and the distinctive annuities, award-winning service and solid financial strength they have come to expect from Manulife USA," which has consistently ranked among the highest in financial strength as judged by major rating agencies, such as A.M. Best, Fitch, Moody's and Standard & Poor's.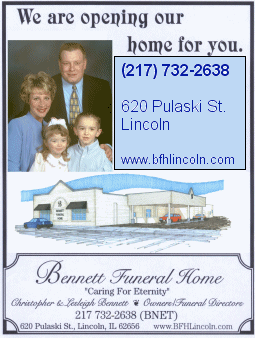 "We will continue our reputation in wholesaling excellence," says Robert Cassato, executive vice president of Manulife Financial Corporation and president of Wood Logan (formerly known as Manulife Wood Logan), which provides sales and marketing support for individual wealth management products. "The new name will build upon our competitive advantages. It will help us continue record sales growth of our highly successful Venture Variable Annuities with the guaranteed income rider, called Principal Plus."
Venture Variable Annuity sales rose 47 percent in the first three quarters of 2004 versus the same time period the prior year, which contributed to the company's improved position in the non-proprietary market from No. 7 to No. 4.
In 2005, as a result of the Manulife Financial-John Hancock merger, financial advisers will continue to have access to a wider array of insurance and investment products. Through its insurance subsidiaries, the combined group of companies is now the second largest life insurance company in North America and fourth largest in the world.
More information can be found on the Internet at www.johnhancockannuities.com.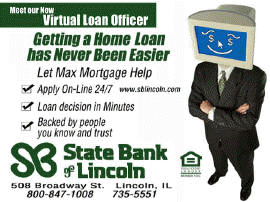 About Manulife Financial and John Hancock
Manulife Financial is a leading Canadian-based financial services group, serving millions of customers in 19 countries and territories worldwide. Operating as Manulife Financial in Canada and most of Asia, and primarily through John Hancock in the United States, the company offers clients a diverse range of financial protection products and wealth management services through its extensive network of employees, agents and distribution partners. Funds under management by Manulife Financial and its subsidiaries were U.S. $274 billion (Canadian $346 billion) as of Sept. 30, 2004.
Manulife Financial Corporation trades as "MFC" on the TSX, NYSE and PSE, and under "0945" on the SEHK. Manulife Financial can be found on the Internet at www.manulife.com.
John Hancock Financial Services Inc. was acquired by Manulife Financial Corporation on April 28, 2004, and is one of the largest life insurance companies in the United States. Founded in 1862, John Hancock today offers a broad range of financial products and services, including whole life, term life, variable life and universal life insurance, as well as college savings products, fixed and variable annuities, long-term care insurance, mutual funds, and various forms of business insurance.
Contact your financial consultant or visit www.johnhancockannuities.com for more information, including a prospectus that contains complete details on investment objectives, risks, fees, charges and expenses as well as other information about the investment company, which should be carefully considered. Please read the prospectus carefully prior to investing. The prospectus contains this and other information on the product and the underlying portfolios.
Guarantees are backed by the claims-paying ability of the issuer. Venture Annuities and the optional riders are not available in all states; product features may vary, subject to state regulation. Annuities are long-term contracts designed for retirement purposes.
Venture Annuities are issued and administered by John Hancock Life Insurance Company (U.S.A.), a Bloomfield Hills, Mich., company with its annuity service office in Boston, Mass. Venture Combination Fixed and Variable Annuities are distributed by John Hancock Distributors LLC.
Annuities are not deposits or obligations of, or guaranteed by, any bank or financial institution. Annuities are not insured by the FDIC or any other agency and are subject to investment risks, including the possible loss of principal.
[News release]