Water authority formation question on April 5 ballot

Send a link to a friend
Public meetings scheduled
[MARCH 21, 2005] A citizens initiative to form a water authority in northern Logan County (excluding the city limits of Lincoln) has successfully filed petitions to put the question on the April 5 ballot. To help inform the public and answer questions about the water authority, five meetings have been scheduled.
March 28, 7 p.m., at New Holland Community Building (former grade school)
March 29, 7 p.m., at Atlanta Firehouse
March 30, 7 p.m., at West Lincoln Township Building
March 31, 7 p.m., at Beason Firehouse
April 1, 7 p.m., at Orvil Township Building, Hartsburg
Voters in the Logan County townships of Prairie Creek, Orvil, Eminence, Atlanta, Sheridan, Oran, and those portions of East Lincoln and West Lincoln not located in the city limits will have a chance to vote on this question. The water authority question will include a 1.25-cent tax levy per $100 of assessed value.
The water authority as a separate government body has various powers that include the power to reasonably regulate the use of water during any period of shortage, to limit or establish priorities for the use of water. The water authority also has the ability to adopt regulations that are necessary to protect the water supply. The water authority is a government body that would regulate the quantity of underground water used. However, wells that are in existence when the water authority is created, wells that are used for agricultural purposes and farm irrigation, or for domestic purposes not to exceed four families that are supplied from the same well are exempt from the powers of the trustees of the water authority.
[to top of second column in this article]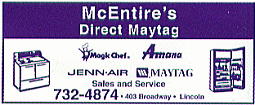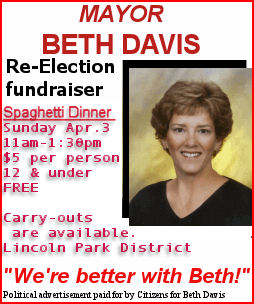 The water authority as a separate government body will have three trustees that are appointed by the Logan County Board. The trustees have to reside in the territory of the water authority. By having a local water authority with local trustees, the public can be assured that friends and neighbors who reside in the territory of the water authority will manage the local water resources.
[News release from the Northern Logan County Water Authority steering committee]